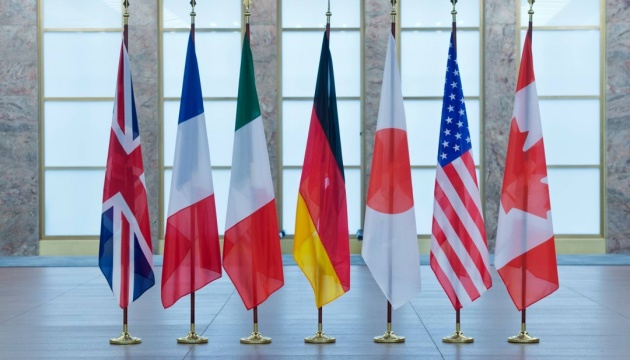 G7 ambassadors call for reforming High Council of Justice
The ambassadors of the G7 countries have met with Verkhovna Rada Chairman Dmytro Razumkov to emphasize the importance of comprehensive judicial reform, including the High Council of Justice, according to the Twitter account of the UK Presidency of the G7 Ambassadors' Support Group in Kyiv.
"In their meeting with Dmytro Razumkov, G7 Ambassadors were encouraged by Verkhovna Rada plans to support reform this year. They emphasized the importance of comprehensive judicial reform, including High Council of Justice, as essential to Ukraine's development," the tweet reads.
The Ambassadors also stressed the need for strengthening anti-corruption institutions and measures. They praised positive steps on reform of the Security Service of Ukraine, and looked forward to their completion and implementation, increasing Ukraine's resilience.
On February 2, the Verkhovna Rada adopted bill No. 4229 introducing amendments to the law of Ukraine "On the Judicial System and the Status of Judges" and the law of Ukraine" On the High Council of Justice" to complete completion procedures for filling the posts of local court judges. It is proposed to partially solve the problem of "staff shortage" in the judicial system by unblocking and completing the competition procedures announced by the previous composition of the High Qualification Commission of Judges of Ukraine, as well as by conducting a competition for candidates who, despite passing all stages of selection, were not appointed judges for reasons beyond their control.
At a meeting of the commission for coordinating the implementation of the Association Agreement between Ukraine and the EU on February 3, Matti Maasikas, Head of the EU Delegation to Ukraine, called the developments in the Verkhovna Rada around bill No. 4229 "alarming" and recalled that the EU, together with partners from the Group of Seven and the Venice Commission, had made a clear position on the need to reform the High Council of Justice as an institution that should be at the center of judicial reform.
op