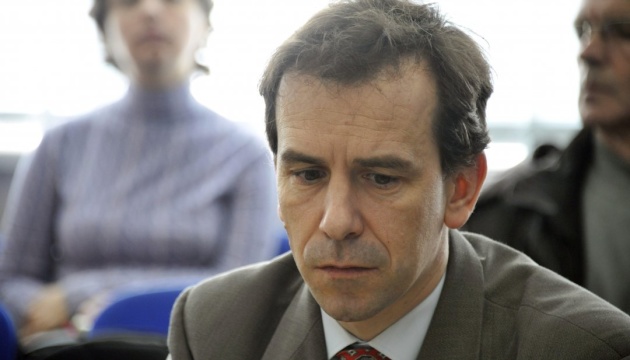 Ban on pro-Russian channels in Ukraine meets national security interests - Stulik
The decision to impose sanctions against a number of pro-Russian TV channels in Ukraine and to stop their broadcasting meets national interests in defending Ukrainian statehood, according to David Stulik, Head of Eastern European Program at the Prague-based European Values Center for Security Policy and former spokesperson at the EU Delegation to Ukraine.
"All those, who are following the situation in Ukraine, have no doubt about the role of Mr. [Viktor] Medvedchuk and his TV channels. It's a well-known fact that these are promoting pro-Russian agenda and are attacking the pillars of Ukrainian statehood and Ukrainian independence. So from the point of view of national security this decision is logical and understandable," he told an Ukrinform correspondent.
At the same time, Stulik said, all such steps and decisions must be taken in strict compliance with the principles of the rule of law.
Therefore, he added, Ukraine, as a member of the international democratic community, cannot afford to lose the trust of Western strategic partners if such sanctions and bans are not based on legal grounds.
At the same time, he said that such steps should have been taken earlier.
On February 2, Ukrainian President Volodymyr Zelensky enacted the decision of the National Security and Defense Council to impose sanctions against television channels NewsOne, ZIK and 112 Ukraine, as well as their owner, Taras Kozak, an MP from the Opposition Platform – For Life party. The sanctions, among other things, revoke the licenses of these pro-Russian TV channels. The broadcasting of NewsOne, ZIK and 112 Ukraine was blocked as of the morning of February 3.
op