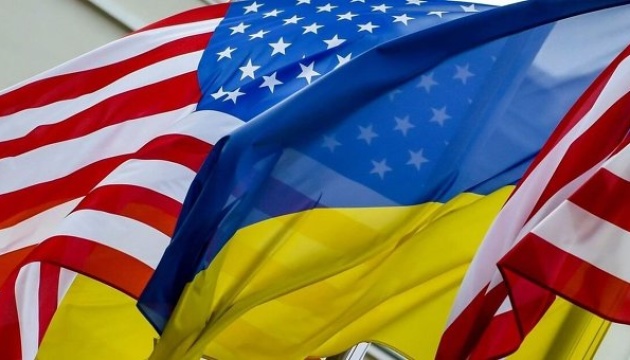 Kuleba, Blinken discuss strengthening of U.S.-Ukraine strategic partnership
Ukrainian Foreign Minister Dmytro Kuleba and U.S. Secretary of State Antony Blinken have discussed the strengthening of the strategic partnership between Ukraine and the United States and the prospects for maintaining contacts at all levels, including the highest level, the Ukrainian Foreign Ministry's press service has reported, following the first phone call between Kuleba and Blinken.
"The interlocutors reaffirmed the importance of strengthening the strategic partnership between Ukraine and the United States, mutual intention to make it more ambitious. [...] They discussed prospects for contacts at all levels, including the highest level, and reaffirmed a mutual invitation to pay working visits when circumstances and restrictions of the COVID-19 pandemic allow doing so," the report reads.
Kuleba said that Ukraine was ready to continue to play the role of a reliable European partner of the United States in the Black Sea region and Central Europe.
He also noted that Ukraine would welcome the strengthening of the U.S. role in diplomatic efforts to resolve the Russian-Ukrainian armed conflict and ensure the de-occupation of Donbas and Crimea.
"Russia must feel that the price of aggression is too high to continue it," he said.
Kuleba stressed the importance of U.S. involvement in the Crimean Platform and received assurances of U.S. support for this initiative.
Blinken, in turn, assured Kuleba of unwavering support for the sovereignty and territorial integrity of Ukraine and its Euro-Atlantic aspirations. He stressed that sanctions against Russia for its aggression in Donbas and Crimea should remain in place until Moscow fully fulfills its commitments on the peaceful settlement of the conflict.
Blinken also assured Kuleba of the new U.S. administration's readiness to develop strong economic and military support for Ukraine, including the provision of lethal weapons.
Both parties discussed the deepening of cooperation in the political, security, military, trade, economic and investment spheres, as well as the fight against the COVID-19 pandemic.
Both parties reaffirmed the importance of maintaining progress in economic reforms in Ukraine, ensuring the rule of law and judicial reform, and strengthening the system of anti-corruption institutions.
Particular attention was paid to joint efforts to counter hybrid threats and disinformation.
Kuleba informed Blinken about the initiative to establish in Ukraine an international center to combat disinformation and propaganda and stressed the country's readiness to share best practices in this area.
op