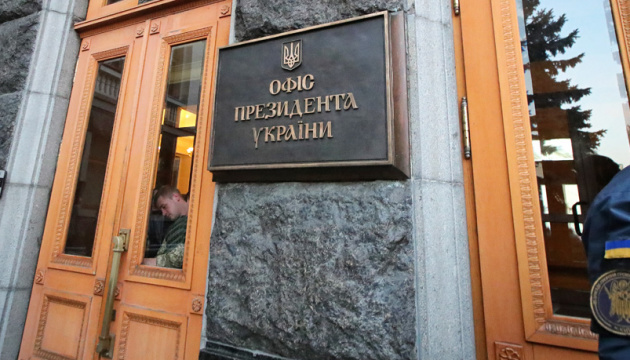 President's Office sees Biden-Putin conversation as 'ideal for Ukraine's interests'
U.S. President Joe Biden's phone call with Russian President Vladimir Putin seems ideal for Ukraine's interests and shows that the only chance for Russia to maintain a minimally normal relationship with the United States and the civilized world is a complete cessation of its aggressive policy, according to Mykhailo Podoliak, an advisor to the head of the Ukrainian President's Office.
He told Ukrinform that the telephone conversation between Biden and Putin was a sign of a key priority of the new U.S. administration, a kind of signal that "we are returning to the world order with traditional values and traditional toughness towards those who break the rules."
"Although the formal reason for the conversation concerned the topic of strategic disarmament, its content was, to put it mildly, much broader and seems ideal for Ukraine's interests," Podoliak said.
He stressed that Biden not only reaffirmed the key position on U.S. unwavering support for Ukraine's sovereignty and territorial integrity, but also put the issue of supporting Ukraine's sovereignty in the first place - in the context of well-known threats and risks from Russia against the rules and values of the civilized world.
"This means that Russia has only one chance for at least some minimally normal relations with America and the civilized world - a complete cessation of Russia's aggressive policy. First of all, Russia must end its aggression against Ukraine, return all of our temporarily occupied territories, and refuse to support various illegal armed gangs," he said.
According to him, President Biden emphasized this very clearly, objectively and systematically.
On January 26, Biden had his first phone call with Russian President Vladimir Putin, recalling, among other important issues, that the United States strongly supports Ukraine's sovereignty.
op