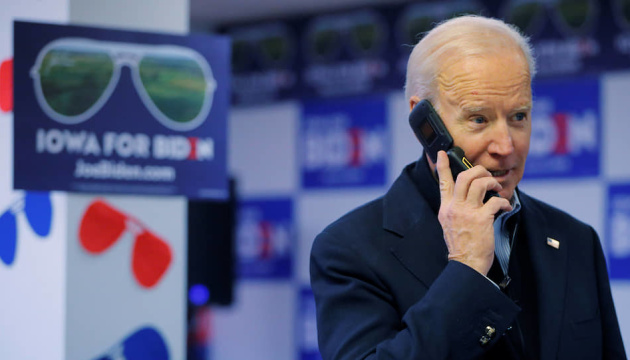 Biden to Putin: U.S. strongly supports Ukraine
U.S. President Joe Biden on Tuesday had his first phone call with Russian President Vladimir Putin, recalling, among other important issues, that the United States strongly supports Ukraine's sovereignty, according to White House Press Secretary Jen Psaki.
"He [Biden] called President Putin this afternoon with the intention of discussing our willingness to extend New START for five years, and also to reaffirm our strong support for Ukraine's sovereignty in the face of Russia's ongoing aggression," she said at a daily press briefing on Tuesday, January 26.
She also noted that Biden in his conversation with Putin raised the issue of a Russian hacker attack on U.S. federal agencies and business companies through SolarWinds' software. Biden also recalled how the Russians offered a reward to Afghan forces for killing U.S. military personnel, interfered in the 2020 election, poisoned opposition leader Alexei Navalny, and harassed peaceful protesters in Russia.
"His [Biden's] intention was also to make clear that the United States will act firmly in defense of our national interests in response to malign actions by Russia," Psaki added.
op