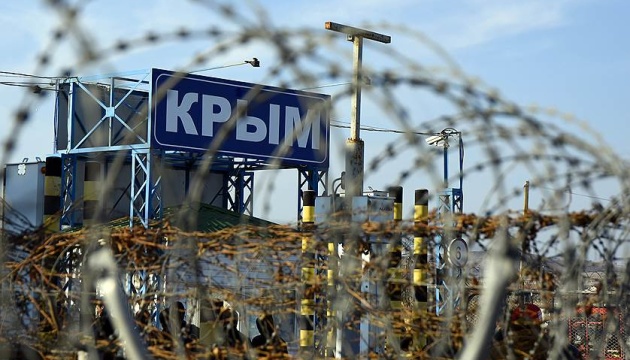 UNESCO points out deteriorating human rights situation in occupied Crimea
The Executive Board of UNESCO once again points out deteriorating human rights situation on the occupied Crimean peninsula.
The relevant decision was made as a result of the monitoring of the situation in the Autonomous Republic of Crimea, the Ministry of Foreign Affairs of Ukraine informs.
According to the conclusions of the report of the UNESCO Director-General, the data collected by Ukraine and international organizations indicate a further deterioration of the human rights situation in the temporarily occupied Autonomous Republic of Crimea and the city of Sevastopol.
The conclusions also state that the actions of the occupying power significantly threaten freedom of expression, conscience and religion, freedom of peaceful assembly and association, freedom of media and access to information, and linguistic and cultural rights.
"The most vulnerable groups suffering from human rights violations (including those within UNESCO's remit) are Crimean Tatars and Ukrainians who are subjected to considerable pressure from the occupying authorities," the report notes.
The document also points to the occupation authorities' damage to cultural property belonging to Ukraine and located in the occupied territories, as well as to the reduction of the level of protection of natural heritage due to illegal decisions to change the status of nature reserves.
According to the decision made, it is expected that the Director-General of UNESCO will present the next report on the situation in the temporarily occupied Crimea at the 212th session of the Executive Board based on the results of full-fledged comprehensive monitoring.
"The adoption of this decision once again confirms the strong position of the international community in support of the sovereignty and territorial integrity of our state and is an important tool to counter Russia's aggressive policy and an element of consolidating international efforts to de-occupy Crimea," said First Deputy Minister of Foreign Affairs of Ukraine Emine Dzheppar.
As of January 2021, UNESCO carried out a number of missions to Ukraine to monitor the situation in the temporarily occupied Crimea in the fields of science and information and started education monitoring. The next step should be the launch of culture and cultural heritage monitoring.
ol