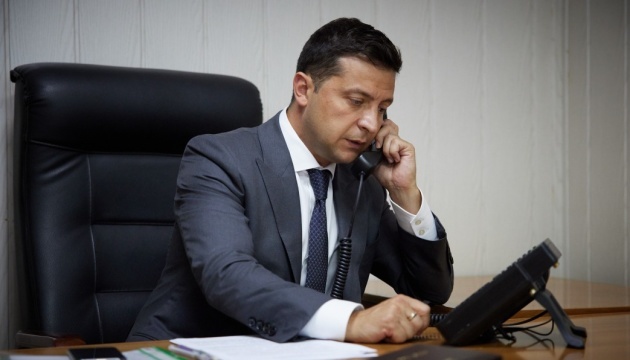 Zelensky, Laschet discuss Ukraine's European integration, reforms and Donbas
During a phone conversation, President of Ukraine Volodymyr Zelensky invited newly elected leader of the Christian Democratic Union of Germany (CDU), Minister-President of the state of North Rhine-Westphalia Armin Laschet, to visit Ukraine.
"The new leader of the CDU stressed that Ukraine can rely on the continuity of German policy. Volodymyr Zelensky expressed his sincere gratitude for this and noted that it is very important for Ukrainians, especially in the issue of achieving peace in Donbas," the press service of the Head of State reports.
"We highly appreciate that thanks to the CDU, the current coalition agreement with the Social Democrats enshrined an arrangement on strong support for Ukraine in carrying out reforms and achieving peace. We hope that with your support this tradition will be continued in the next coalition agreement following the results of the upcoming elections to the Bundestag," Zelensky noted.
The parties also discussed the possibility of consolidating Ukraine's European prospects in the future coalition agreement.
"We also hope that the wording on support for Ukraine and its European integration course will be even more ambitious, including consolidation of Ukraine's European prospects," Volodymyr Zelensky said.
Zelensky and Laschet agreed to develop the potential for cooperation between Ukraine and the state of North Rhine-Westphalia.
"North Rhine-Westphalia is the most economically powerful federal state in Germany. Therefore, I am especially pleased with the active development of cooperation between Ukraine and the federal state headed by you," the President said.
The President invited Armin Laschet to pay a visit to Ukraine.
ol