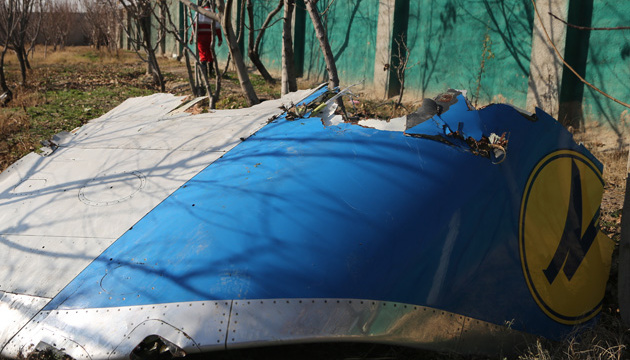 Canada, Afghanistan discuss UIA plane crash investigation
Canada and Afghanistan are ready to continue close cooperation in the investigation of the UIA plane crash that occurred near Tehran on January 8, 2020.
This was discussed during a phone conversation between Prime Minister of Canada Justin Trudeau and President of Afghanistan Ashraf Ghani on January 20, the Prime Minister's press service reported.
"The Prime Minister and the President underlined the strong relations between Canada and Afghanistan, and looked forward to continued cooperation. The leaders also agreed to continuing their close collaboration related to the Ukraine International Airlines Flight PS752 tragedy," Trudeau said.
In addition, the leaders of the two countries discussed the intra-Afghan peace process. "The Prime Minister expressed concern about the increase in assassinations targeting journalists, prosecutors, government officials, civil and women's rights activists, and members of minority groups," the statement reads.
On January 8, 2020, Ukraine International Airlines plane (Flight PS752) heading from Tehran to Kyiv crashed shortly after taking off from the Imam Khomeini International Airport. There were 176 people on board – nine crew members (all Ukrainians) and 167 passengers (citizens of Ukraine, Iran, Canada, Sweden, Afghanistan, Germany, and the UK).
On January 11, Iran admitted that its military had accidentally shot down the Ukrainian passenger jet. Iran's Islamic Revolutionary Guard Corps (IRGC) accepted full responsibility for the downing of the Ukrainian airliner.
On December 29, Ukrainian President Volodymyr Zelensky awarded the flight PS752 crewmembers the titles of Hero of Ukraine with the Order of the Golden Star.
On January 5, 2021, Ukrainian Foreign Minister Dmytro Kuleba said that Ukraine had received from Iran a draft technical report on the circumstances of the crash of flight PS752.
ish