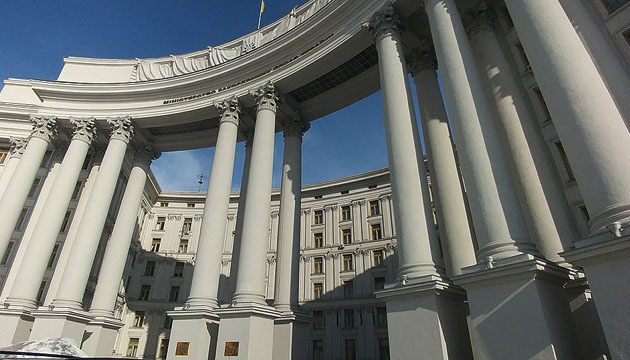 New Italian ambassador presents copies of credentials at Ukrainian Foreign Ministry
The newly appointed ambassador of the Italian Republic to Ukraine, Pier Francesco Zazo, presented copies of his credentials at the Ministry of Foreign Affairs of Ukraine.
"Deputy Foreign Minister of Ukraine Vasyl Bodnar has received copies of credentials from newly appointed Ambassador of the Italian Republic to Ukraine Pier Francesco Zazo," the ministry's press service reports.
The interlocutors discussed topical issues of bilateral cooperation and identified priority tasks for 2021. The parties stressed the importance of the visit of Italian Prime Minister Giuseppe Conte to Ukraine after the normalization of the epidemic situation.
In addition, the diplomats discussed the implementation of the agreements of the Ukrainian-Italian Council for Economic, Industrial and Financial Cooperation, the involvement of Italian business in investment projects in Ukraine, and an increase in bilateral trade.
The ambassador thanked Ukraine for standing with Italy in countering the COVID-19 pandemic.
ish