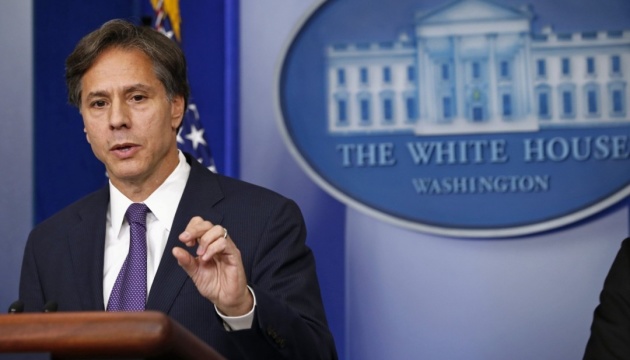 Nominee for U.S. Secretary of State supports provision of lethal weapons to Ukraine
Nominee for U.S. Secretary of State Antony Blinken has reaffirmed the Joe Biden administration's commitment to providing lethal weapons to Ukraine.
He said this during a hearing in the U.S. Senate in response to a question from Republican Senator Ron Johnson, Ukrinform's own correspondent reports.
"One of the things that Congress has done unanimously is that we have allocated $300 million to provide Ukraine with lethal weapons," the senator said. He stressed that the Obama administration failed to implement this initiative - unlike the Trump administration.
Asked whether he continues to disagree on the provision of these defensive weapons, or thinks that this decision by the Congress and the Trump administration was correct, Blinken replied: "I support the provision of lethal defensive weapons to Ukraine."
The nominee for Secretary of State also recalled that he expressed his position in an article for The New York Times three years ago and continues to adhere to it.
As Ukrinform reported, on Tuesday, January 19, the U.S. Senate Foreign Relations Committee held hearings to confirm Antony Blinken as Secretary of State in the Joe Biden administration. After hearing in the relevant committee and formulating recommendations on the nominee, the Senate will make a decision by voting.
ish