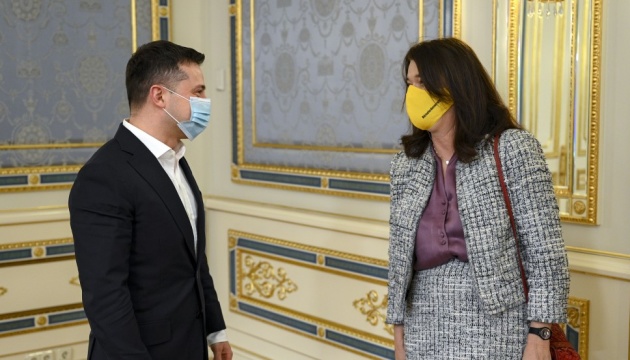 Zelensky, Linde discuss security situation in Donbas
Ending the war in Donbas must remain a priority for the OSCE, and it is important to raise the issue of restoration of Ukraine's sovereignty over the temporarily occupied Crimea.
President Volodymyr Zelensky discussed these issues during a meeting with OSCE Chairperson-in-Office, Sweden's Minister for Foreign Affairs Ann Linde on January 19, the President's Office informs.
In particular, Zelensky thanked Linde for her position that ending the war in Donbas is a real priority and said that the issue of returning the temporarily occupied Crimea should be actively raised. To this end, Ukraine has initiated the creation of international Crimean Platform.
"It is very important for us to recognize that both Crimea and Donbas are Ukraine," the President said.
The President of Ukraine told OSCE Chairperson-in-Office about the security situation in Donbas, as well as about the efforts of the Ukrainian party to achieve peace.
"We would like to express gratitude from Ukraine to all representatives of the OSCE mission for supporting Ukraine, our sovereignty and our territorial integrity," he said.
Zelensky stressed that Ukraine had fulfilled all the agreements reached at the meeting of the Normandy Four leaders in December 2019. However, on the other hand, only one checkpoint has been opened, and the remaining checkpoints built by Ukraine for humanitarian purposes, which are supposed to provide comfortable services to people, were not opened in the occupied territory. The reciprocal return of detainees is being slowed down, the access of the International Committee of the Red Cross to detainees, the work of the OSCE mission in the occupied territories, demining and disengagement of troops in new areas is being blocked.
At the same time, the Head of State noted progress in the issue of the permanent ceasefire in Donbas, as the regime of silence has lasted for more than six months already. Although it is sometimes provocatively violated by militants, the measures taken since July 27, 2020, have managed to reduce the number of military and civilian casualties.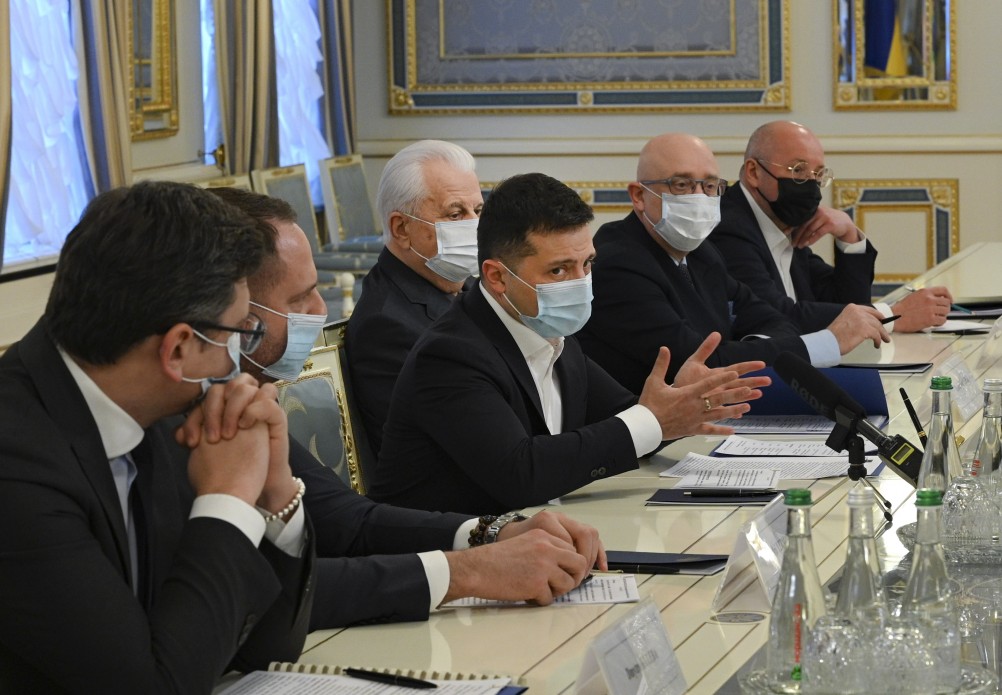 The meeting was attended by Head of the Office of the President of Ukraine Andriy Yermak, Deputy Head of the Office of the President Ihor Zhovkva, Deputy Prime Minister - Minister for Reintegration of the Temporarily Occupied Territories Oleksiy Reznikov, Minister for Foreign Affairs of Ukraine Dmytro Kuleba, Chairman of the Delegation of Ukraine to the Trilateral Contact Group, First President of Ukraine Leonid Kravchuk, First Deputy Secretary of the National Security and Defense Council Ruslan Demchenko.
The officials discussed issues related to the activities of the OSCE Special Monitoring Mission. Volodymyr Zelensky informed the OSCE Chairperson-in-Office about Ukraine's expectations from the work of the OSCE SMM. Emphasis was placed on the need to strengthen the organizational capacity of the mission, its technical capacity and financial support.
As reported, OSCE Chairperson-in-Office, Sweden's Minister for Foreign Affairs Ann Linde makes a two-day working visit to Kyiv.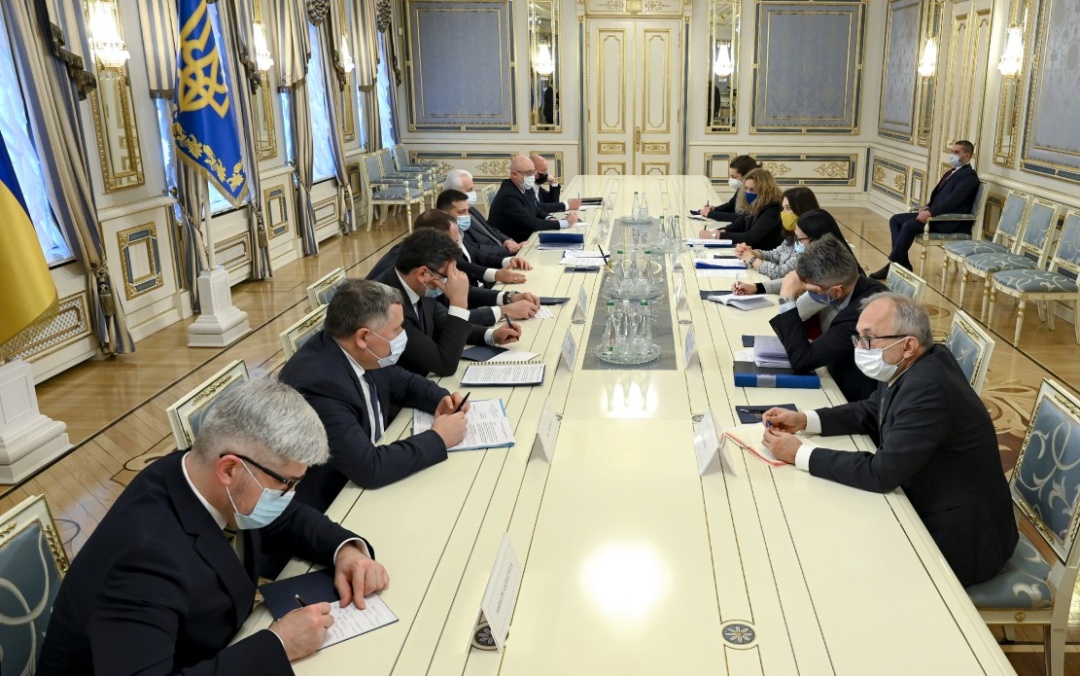 ol