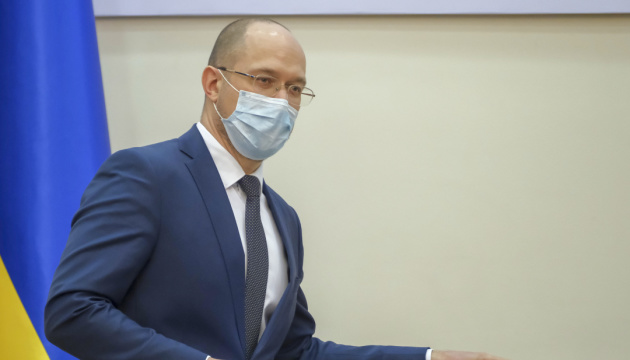 PM Shmyhal invites Latvia to join creation of Crimean Platform
Prime Minister of Ukraine Denys Shmyhal and Prime Minister of the Republic of Latvia Krišjānis Kariņš discussed bilateral cooperation issues during a video meeting on January 15, the Government portal reports.
During the conversation, Shmyhal drew attention to the fact that the Latvian market is important for Ukrainian products, in particular the food and processing industries.
He also suggested that the Latvian side continue to attract additional freight traffic and create the most favorable conditions for the transportation of goods.
"It would be expedient, inter alia, to use the Zubr container train and the Black Sea ports, in which a network of ferry services and sea container lines operate, being part of international transport corridors and the most efficient logistics transport routes," the PM noted.
Shmyhal added that Ukraine expects to sign a Common Aviation Area Agreement with the European Union, which will provide an opportunity to further liberalize transport relations with EU member states.
Apart from that, the Prime Minister stressed that Ukraine continues to comprehensively reform the energy sector.
During the virtual meeting, Shmyhal thanked his Latvian counterpart, as well as Latvian Foreign Minister Edgars Rinkēvičs, for supporting the initiative to provide the Eastern Partnership countries with a COVID-19 vaccine and for their consistent position on the Nord Stream 2 project.
According to Shmyhal, Ukraine appreciates Latvia's support in countering Russian aggression, as well as support of the Ministry of Defense of the Republic of Latvia in a long-term humanitarian aid program for the areas of Donetsk and Luhansk regions affected by the hostilities.
The Ukrainian prime minister also invited Latvia to join the work on the creation of the Crimean Platform and its further activities, given the important role of Latvia in promoting Ukraine's interests in the EU and NATO.
As Shmyhal stressed, Kyiv highly appreciates Latvia's support for Ukraine's European integration and Euro-Atlantic aspirations as well as crucial reforms.
For his part, Krišjānis Kariņš assured that Latvia is ready to share with Ukraine the experience of reforms, in particular in the anti-corruption sector, which will have a positive impact on both the economy and foreign investments.
PM Shmyhal invited his Latvian counterpart to visit Kyiv on the occasion of the 30th anniversary of Ukraine's independence.
ish