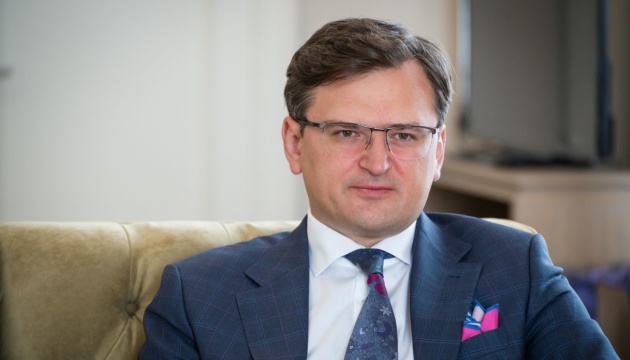 FM: Ukrainian authorities will find common ground with Biden's administration
Foreign Minister Dmytro Kuleba believes that the Ukrainian authorities will find common ground with the new US administration at all levels, including the highest one.
"I am convinced that we will find common ground with the new administration, which understands Ukraine very well. I am convinced that when President Zelensky and President Biden meet and talk, an excellent contact will be established between them," the diplomat said in an interview with the Obozrevatel online media outlet.
Kuleba also noted that, in his opinion, no one would mind if the newly elected president of the United States strictly demanded that the Ukrainian authorities should fulfill their anti-corruption commitments.
"Who is against? The priorities of President Biden and President Zelensky regarding the functioning of the anti-corruption infrastructure in Ukraine completely coincide," the foreign minister said.
According to Kuleba, Ukrainian diplomats make efforts to ensure that the presidents of Ukraine and the United States will be able to meet and talk as soon as possible as it is during such talks that strategic agreements and mutual understanding can be reached.
As reported, Ambassador of Ukraine to the United States Volodymyr Yelchenko will officially represent Ukraine at the inauguration of the newly elected US President Joe Biden on January 20.
ol