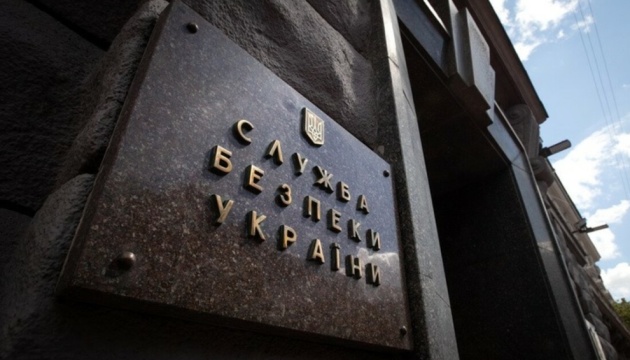 SBU closes proceedings on alleged treason by Kuchma, Yermak
Ukraine's SBU State Security Service has closed criminal proceedings on alleged treason committed by former Ukrainian President Leonid Kuchma and Head of the President's Office Andriy Yermak during talks in Minsk.
Volodymyr Viatrovych, an MP from the European Solidarity party, wrote this on his Facebook page. The relevant proceedings were opened on the basis of his statement.
Viatrovych published a resolution of the SBU investigator stating that the criminal proceedings had been closed "due to the absence of a criminal offense."
"In the course of the pretrial investigation in these criminal proceedings, no factual data were obtained on whether persons who were members of the Ukrainian delegation during the negotiations in Minsk, the Republic of Belarus, on March 11, 2020, including Kuchma and Yermak, committed a crime under Part 1 of Article 111 of the Criminal Code of Ukraine," the SBU said.
As was reported earlier, the SBU, in pursuance of a Kyiv Shevchenkivsky District Court ruling of April 23, 2020, and on the basis of a request from MP Viatrovych, opened criminal proceedings on possible treason committed by representatives of the Ukrainian delegation at the talks in Minsk.
Viatrovych demanded that proceedings be opened following a meeting of the Trilateral Contact Group in Minsk on March 11, 2020, at which the parties, with the participation of Yermak and Kuchma, as well as Russian Presidential Executive Office deputy head Dmitry Kozak, agreed to establish a "Consultative Council" with representatives of certain districts of Donetsk and Luhansk regions (ORDLO).
On March 13, representatives of the Servant of the People party said the participation of ORDLO representatives in Ukraine's talks with Russia within the Trilateral Contact Group was unacceptable.
Yermak said later that the format of the TCG talks in Minsk, consisting of representatives of Ukraine, Russia and the OSCE, remained unchanged.
op