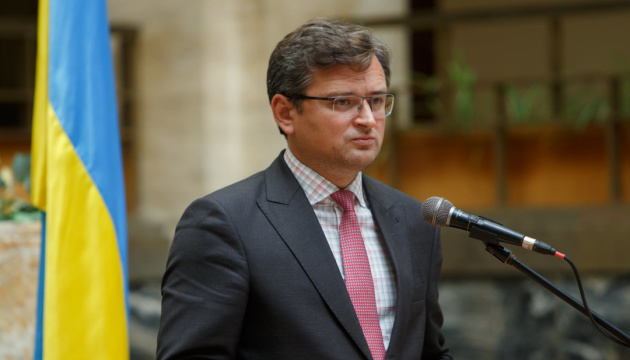 Kuleba against use of Russian COVID-19 vaccine in Ukraine
Ukrainian Foreign Minister Dmytro Kuleba has said he would oppose the use of the Russian COVID-19 vaccine Sputnik V in Ukraine even if its effectiveness is proven, because the vaccine is already an instrument of hybrid warfare.
The diplomat stated this on the 1+1 television channel, commenting on the discussion about the Sputnik V vaccine.
Kuleba noted that the very fact of imposing such a discussion on Ukraine was a sign of it being used in a hybrid war against the country.
"There are no final results of research on Sputnik, and this is a medical indicator. But I want to say that there is a factor that is much more important from the point of view of Russia's interests than the medical one. It is a propaganda factor, because this story is being imposed on us, that everyone has abandoned you, and we as a fraternal people stand here and are always ready to help," he said.
Kuleba said that Sputnik V's propaganda capabilities "far exceed its real capabilities and effectiveness," so even if the effectiveness of the Russian vaccine was proven, he would oppose its purchase.
"As a government member, I would oppose such a decision, because Russia does not care about the health of Ukrainians. It cares about imposing its propaganda stamps and ideology through vaccine supplies," he said.
On January 6, Kharkiv-based company Biolik submitted an application to the state expert center for registration of the Russian-developed Sputnik V vaccine.
Commenting on this fact, Ukrainian Health Minister Maksym Stepanov said on January 8 that there was "a lot of politics" around Sputnik V.
op