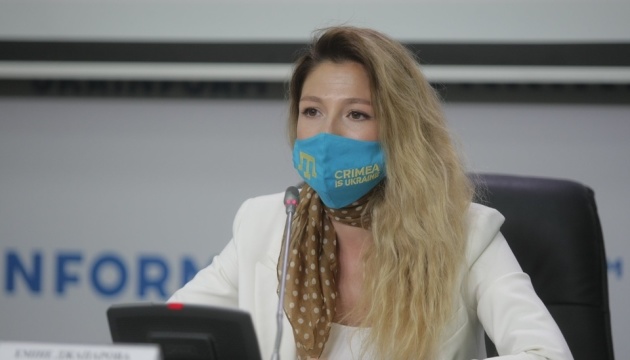 Ukraine demands Russia overturn sentences for 'Bilohirsk group Hizb ut-Tahrir'
The Ukrainian Foreign Ministry has expressed its resolute protest against the conviction on trumped-up charges of three Ukrainian citizens by the Southern District Military Court of the Russian Federation in the case of the so-called "Bilohirsk group Hizb ut-Tahrir," according to a comment posted on the ministry's website.
"These sentences are further evidence that the Russian judicial system, which has nothing to do with justice, is used to continue the policy of persecution of Crimean Tatars and suppression of any signs of dissent in the occupied Crimea," said First Deputy Foreign Minister Emine Dzheppar.
Ukrainian diplomats are demanding that Russia overturn the court's decision and immediately release Enver Omerov, Riza Omerov, Aider Dzhapparov, and all illegally detained Ukrainian citizens.
The Ukrainian Foreign Ministry called on the international community to condemn Russia's use of political persecution against Ukrainian citizens, as well as to increase political and diplomatic pressure so as to release illegally detained Ukrainians and Crimean Tatars.
On January 11, a court in Rostov-on-Don held its final hearing on the trial of Ukrainian citizens Enver Omerov, Riza Omerov, and Aider Dzhapparov. Prosecutors demanded long prison terms for them: 19 years for Enver Omerov, 13 years for Riza Omerov, and 18 years for Dzhapparov.
All three are residents of the Bilohirsk district of Crimea, who were detained on June 10, 2019. They are accused of "committing terrorist activities" and participating in the activities of the Islamic organization Hizb ut-Tahrir.
op