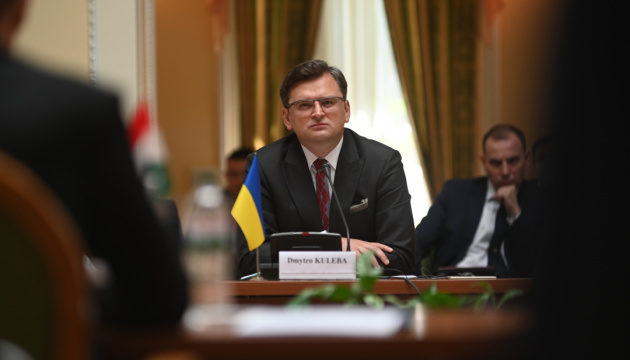 FM Kuleba: Window of opportunity for talks with Russia on Donbas not closed
Minister of Foreign Affairs of Ukraine Dmytro Kuleba believes that a window of opportunity for talks with Russia on resolving the conflict in Donbas is not closed despite a current pause.
"If there is a thing that we should learn from the experience of holding negotiations with Russia on Donbas, it is the fact that Russia always waits for optimal circumstances to resolve the situation on its terms. In the short term, they may be fine with the current situation, but I believe that a window of opportunity for negotiations with Russia is not closed. If they see that circumstances have changed, they can easily return to constructive talks," Kuleba said in an interview with the Obozrevatel online media outlet.
According to him, the US presidential election was one of the reasons for the Kremlin's pause on the Donbas track. "They wanted to see which administration they would bargain with," the foreign minister said.
Commenting on the achievements in Donbas conflict settlement over the past year, the diplomat noted that the progress on the Donbas track reminds him of the Schrödinger's cat paradox: "It is both present and absent."
In this context, Kuleba said that the longest truce in Donbas since the beginning of the Russian aggression is really observed now and Ukraine has fulfilled all agreements reached at the Paris summit.
At the same time, he stressed, Russia "has done everything to fulfil nothing", in particular, by simply paying lip service to opening of checkpoints on the contact line in Shchastia and Zolote, not agreeing on new areas for mutual disengagement of forces and equipment. In addition, the negotiations in the Trilateral Contact Group and at the level of advisers in the Normandy format are becoming increasingly difficult. "My attempts and that of my German colleague to hold another round of talks at the level of foreign ministers were unsuccessful. Therefore, on the one hand, there is progress on Donbas and, on the other hand, there is no progress," the minister said.
ol