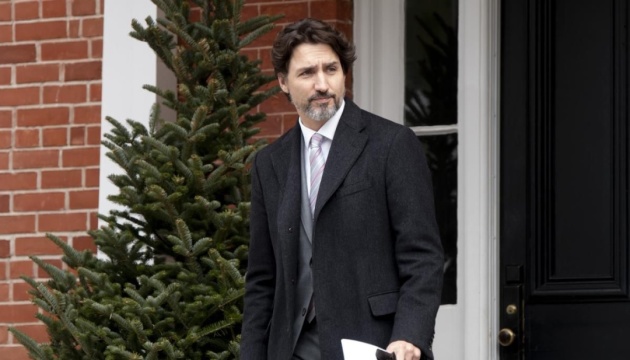 Canada insists on Iran making full reparations to families of PS752 victims – Trudeau
Canada is making every effort to ensure Iran makes full reparations to the families of those killed in the UIA plane crash that occurred near Tehran on January 8, 2020.
This was said in a statement by Prime Minister of Canada Justin Trudeau to mark the first anniversary of the downing of Ukraine International Airlines Flight 752.
"We continue to work closely with our international partners to ensure a thorough, transparent, and credible investigation into the cause of this tragedy, and to hold Iran accountable, including by ensuring that Iran makes full reparations for the victims of PS752 and their grieving families, and to ensure that those responsible are brought to justice," Trudeau said.
He added that "Canada has worked tirelessly to get the transparency, accountability, and justice that the victims and their families deserve." "We have been unrelenting in pursuit of the truth, and Canada will not accept anything less than a comprehensive and honest explanation from the Iranian regime of what exactly happened that day," the PM noted.
Trudeau promised that Canada will continue to support the family members of the Canadians and permanent residents of Canada who were lost to the tragedies of Flight PS752 and Ethiopian Airlines Flight 302.
"In honour of the victims of Flight 752 and other air tragedies, the Government of Canada has designated January 8 of every year as the National Day of Remembrance for Victims of Air Disasters. And, to pay tribute to the students, teachers, and all those who had ties to schools across the country, we are also establishing scholarships in memory of those on Flight 752," the PM summed up.
On January 8, 2020, the downing of Ukraine International Airlines Flight 752 in Iran claimed the lives of 176 people. Among them were nine crew members (all Ukrainians) and 167 passengers (citizens of Ukraine, Iran, Canada, Sweden, Afghanistan, Germany, and the UK).
On January 11, Iran admitted that its military had accidentally shot down the Ukrainian passenger jet. Iran's Islamic Revolutionary Guard Corps (IRGC) accepted full responsibility for the downing of the Ukrainian airliner.
On December 29, Ukrainian President Volodymyr Zelensky awarded the flight PS752 crewmembers the titles of Hero of Ukraine with the Order of the Golden Star.
On January 5, 2021, Ukrainian Foreign Minister Dmytro Kuleba said that Ukraine had received from Iran a draft technical report on the circumstances of the crash of Ukraine International Airlines flight PS752, which occurred near Tehran on January 8, 2020.
ish