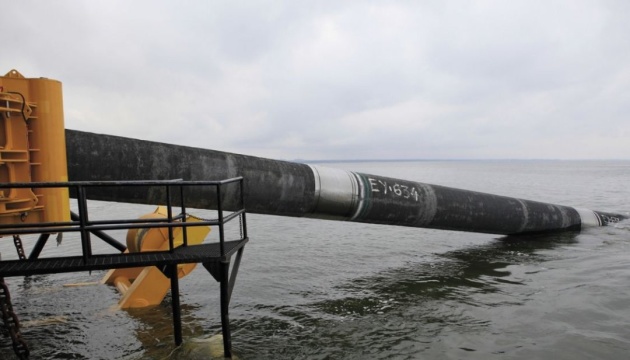 Energy Ministry grateful to US Congress for opposing Nord Stream 2 construction
The Ministry of Energy of Ukraine is grateful to the U.S. Government and its agencies for their continued support of Ukraine's energy sector and for the consistent position in supporting Ukraine in ensuring its own energy independence and the region as a whole, as reflected in the Countering America's Adversaries Through Sanctions Act (CAATSA).
The U.S. House of Representatives backed a defense policy bill, which provides for financial assistance to Ukraine and sanctions for participating in the construction of Russia's Nord Stream 2 and TurkStream gas pipelines. Sanctions will also be applied if these pipeline projects change their name or are replaced by others.
This is another evidence of reliable partnerships and a vision of future development based on common values to achieve energy security for both Ukraine and the region as a whole.
"Since 2017, Ukraine has been actively cooperating with the U.S. Congress on imposing sanctions over the construction of Nord Stream 2, so we are pleased to note the consistency of actions of our American partners and progress in addressing such fundamental issues. It was the position of the United States that contributed to the fact that Nord Stream 2 has not yet been built," Acting Energy Minister Yuriy Vitrenko said.
The Energy Ministry aims to deepen cooperation and strategic partnership with the United States in the energy sector, which is currently one of the key priorities in relations between Ukraine and the United States.
ish