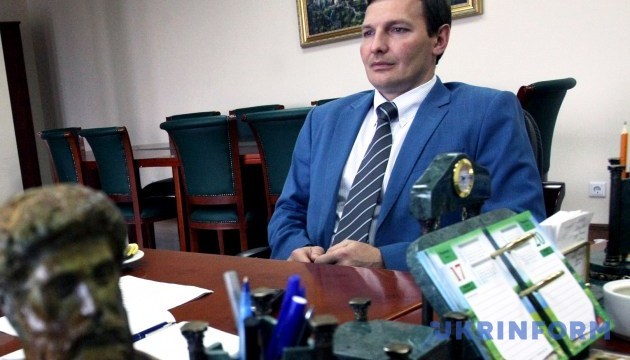 Yenin: Ukraine has not yet received Iran's report on UIA plane crash
The Iranian side has repeatedly assured of completion of a report on the January 8 crash of UIA's flight PS752 near Tehran, but Ukraine has not received any documents.
"We have repeatedly heard from the Iranian side that the report is ready, that the translation is being completed. I have been hearing these words almost every week for the last two months, but there are still no documents. According to the Chicago Convention, if the technical investigation is not completed within one calendar year since the crash, the Iranian side is obliged to publish an interim report," Deputy Minister of Foreign Affairs of Ukraine Yevhenii Yenin said in an interview with Hromadske Radio, Ukrinform reports.
At the same time, according to him, the final report on the technical investigation is the final document on which both the criminal investigation and the determination of the relevant compensations, which are being negotiated with the Iranian side, will be based on in the future.
"It is too early to comment on the report as we are looking forward to the completion of the technical investigation, only then will it be correct to comment on the real crash causes. I can only say that the Ukrainian side insists on an objective and impartial investigation. We have repeatedly told the Iranian side that any attempts to bribe us, to exchange the truth for one or another level of compensation in this case will fail," the Deputy Foreign Minister of Ukraine said.
December 22, the Iranian media reported that the Civil Aviation Organization of Iran had released the final technical report on the January 8 crash of UIA's flight PS752 near Tehran and that the report had been given via videoconference to the officials of the countries whose citizens were involved in the incident.
Ukraine International Airlines plane (Flight PS752) heading from Tehran to Kyiv crashed shortly after taking off from the Imam Khomeini International Airport at about 06:00 Tehran time (04:30 Kyiv time) on Wednesday, January 8. There were 176 people on board – nine crew members (all Ukrainians) and 167 passengers (citizens of Ukraine, Iran, Canada, Sweden, Afghanistan, Germany, and the UK).
On January 11, Iran admitted that its military had accidentally shot down the Ukrainian passenger jet. Iran's Islamic Revolutionary Guard Corps (IRGC) accepted full responsibility for the downing of the Ukrainian airliner.
ol