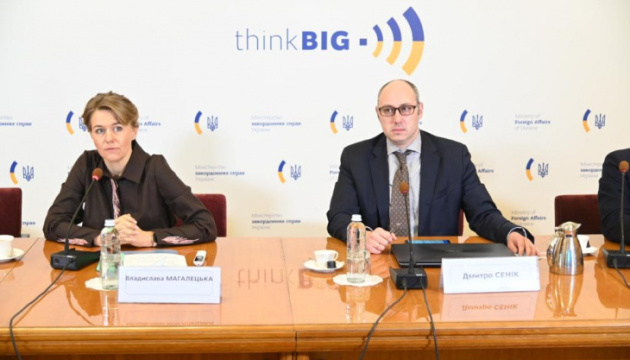 Diplomats discuss implementation of President's economic diplomacy task
Ukrainian diplomats discussed the ways and tools to perform President Volodymyr Zelensky's task of focusing on economic diplomacy and promoting Ukrainian business.
The topic was discussed during the plenary session "Economic Diplomacy: Promoting Ukrainian Exports and Attracting Foreign Investment", which took place within the Conference of Heads of Foreign Diplomatic Missions of Ukraine, the press service of the Ministry of Foreign Affairs reports.
The session, chaired by Deputy Foreign Minister, Chief Digital Transformation Officer Dmytro Senik, was devoted to the development of economic diplomacy tools to perform the President's task of promoting Ukrainian business.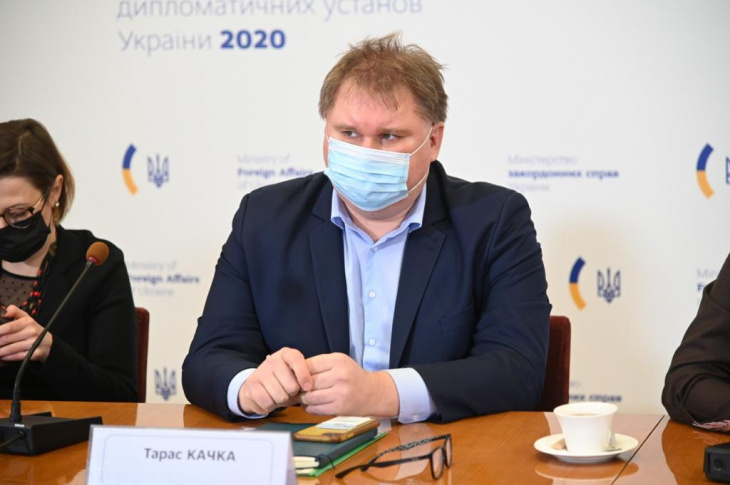 "In his speech, the Deputy Minister paid special attention to the practical aspects of the application of key performance indicators of foreign diplomatic missions in the economic field," the statement reads.
The plenary session was attended by Deputy Minister of Economic Development, Trade and Agriculture - Trade Representative of Ukraine Taras Kachka, Head of the State Service of Ukraine on Food Safety and Consumer Protection Vladyslava Magaletska and Director of the Export Promotion Office Tetiana Miskova.
Diplomats and economists discussed the opening of foreign markets for Ukrainian food producers, the conclusion of new trade agreements, exchanged views on the most promising sectors for the expansion of the Ukrainian economy.
"It is extremely important that all agencies involved in the promotion of Ukrainian exports promptly exchange plans and information, complementing each other," Senik said.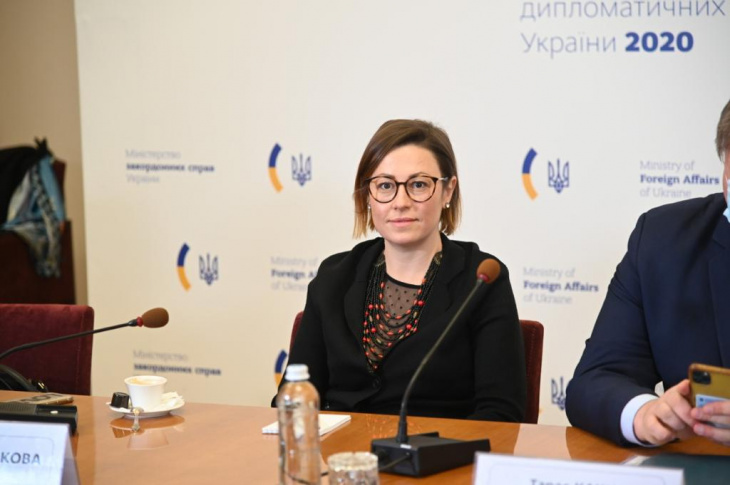 The plenary session also raised the issue of Ukraine's image among investors, strengthening the protection of investors' rights. In addition, the importance of the law on state support for investment projects with significant investments, recently adopted by the Verkhovna Rada, was noted.
Vladyslav Rashkovan, Alternate Executive Director of the International Monetary Fund for Ukraine, informed the heads of foreign diplomatic missions about the peculiarities of working with international financial institutions amid the pandemic.
At the opening of the online conference of ambassadors on December 17, President Zelensky stated that he would estimate the work of Ukrainian ambassadors by economic indicators, and the newly appointed heads of foreign diplomatic missions should show the first economic results in six months.
ol