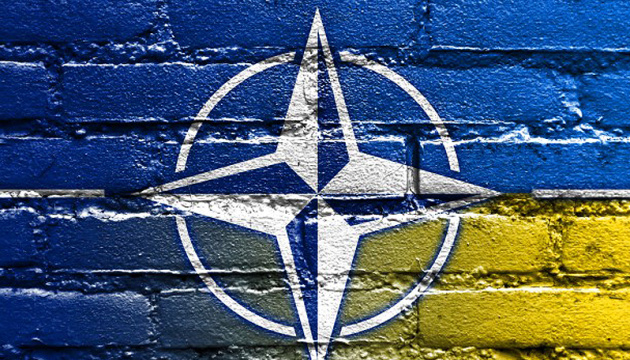 Zelensky: Ukraine not to abolish NATO membership objective enshrined in Constitution
President of Ukraine Volodymyr Zelensky stated that Ukraine would not abolish the NATO membership objective enshrined in Constitution, but certain preferences for Donbas could be discussed.
"There is nothing in the Minsk agreements about NATO membership, in the Normandy format there is nothing about NATO membership as well. Regarding the amendments to the Constitution in the sphere of decentralization, we say: this is in accordance with the Minsk agreements, we are ready for that. To change the Constitution in the way that we sometimes hear about in the media from the Russian Federation – here they know my position, I told Putin directly that I do not agree with that," Zelensky said in an interview with The New York Times, the text of which is published on the President's Office website.
According to the President, all the changes within the framework of decentralization in the Constitution in accordance with the Minsk agreements are being implemented.
"I said this to the President of the Russian Federation at a meeting in the Normandy format. We will do it, no matter what. We want people to have more power on the ground, more choice, to use money as they want, not to receive tasks from the central government. We do it anyway. If we want more preferences for Donbas in this direction, such compromises are possible - these are normal compromises, without compromises the war will not end, I understand that. But there must be logic everywhere. There must be logic in all actions, in all compromises. Logic and result," Zelensky emphasized.
As reported, the Verkhovna Rada of Ukraine prolonged Article 1 of the Law of Ukraine "On Special Procedure for Local Self-Government in Certain Areas of Donetsk and Luhansk Regions" till December 31, 2021.
The adopted law provides for creation of additional temporary opportunities for the implementation of appropriate legislative conditions aimed at peaceful settlement of the situation in certain areas of Donetsk and Luhansk regions on the basis of principles and norms of international law and the UN Charter.
ol