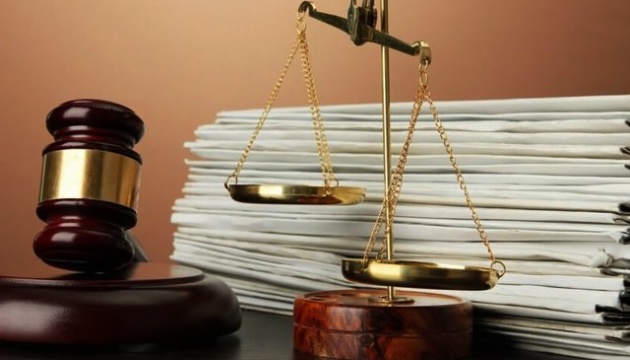 Zelensky promises to launch global judicial reform next year
President Volodymyr Zelensky has said that Ukraine will begin implementing a global judicial reform in 2021.
He said this in an interview with The New York Times, recorded on December 16. The full text of the interview is published on the president's website, Ukrinform reports.
"I think this is important as the sore place in Ukraine is the courts, and now there is the Supreme Anticorruption Court, now we are "fighting" with some judges of the Constitutional Court who want to destroy the anticorruption structure in Ukraine. They will not succeed. We will reformat it all. And the next big phase is the global judicial reform in Ukraine, which we will start implementing next year," he said.
The president added that many laws had already been developed and the stages of implementation of these reforms had been prepared.
On October 27, the Constitutional Court recognized unconstitutional Article 366-1 of the Criminal Code on penalties for lies in asset declarations. In particular, the Constitutional Court declared unconstitutional the powers of the National Agency on Corruption Prevention (NACP) to verify officials' asset declarations, monitor the lifestyle of those who submit asset declarations, establish the timeliness of submission of asset declarations, as well as provisions on open access to declarations in the unified state register.
On November 25, 2020, President Volodymyr Zelensky requested an urgent opinion of the Venice Commission on the constitutional situation created by the decision of the Constitutional Court of Ukraine dated October 27, 2020.
On December 11, President Volodymyr Zelensky assured that the Commission's opinion will be taken into account when preparing the judicial reform.
iy