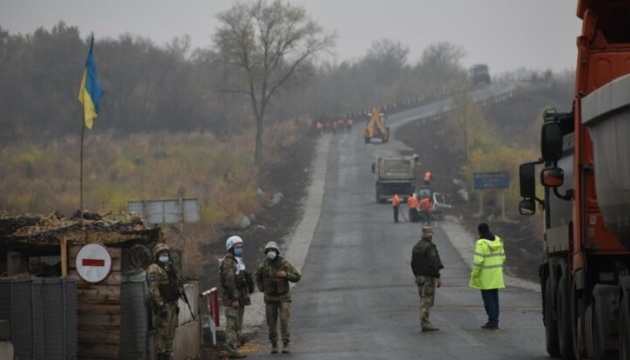 Russia continues to block detainee exchange - TCG member
Russia continues to block the exchange of detainees, according to Serhii Harmash, a member of the Ukrainian delegation to the Trilateral Contact Group (TCG).
"We submitted 'all-for-all' lists four times. There are more than 200 people there. Eleven are those who are in serious physical condition. Russia has not submitted any lists within the six months of my work in the TCG. It is blocking these processes, first demanding the repeal of the Rada resolution on local elections. Now it wants the Rada to pass a resolution that is supposed to approve some peace plan proposed by ORDLO [certain districts of Donetsk and Luhansk regions]," Harmash told the Ukraine 24 television channel.
According to him, all this suggests that there will be no exchange "until we procedurally clear the nine people we gave them earlier, although these are not interrelated things."
Harmash said he saw no possibility of progress on the issue of a detainee exchange. "But there is […] hope that if a meeting in the Normandy format at the level of foreign policy advisers does take place by the end of the year, then a positive result will most likely be needed, and then at least 11 people can be exchanged," he said.
One of the agreements reached at the Normandy Four summit in Paris on December 9, 2019 was the exchange of detainees according to the "all for all" principle.
On November 5, Leonid Kravchuk, head of the Ukrainian delegation to the TCG, said that Ukraine had prepared a Joint Steps Plan for the Trilateral Contact Group, which included a proposal for a complete cessation of the conflict and demilitarization of the occupied Donbas so as to create conditions for holding local elections there on March 31, 2021.
On November 6, President Volodymyr Zelensky announced that Ukraine had handed over the lists for the exchange of detainees to The Special Representative of the OSCE Chairperson-in-Office in Ukraine and in the Trilateral Contact Group (TCG), Ambassador Heidi Grau, and was waiting for a response from Russian-backed separatists.
op