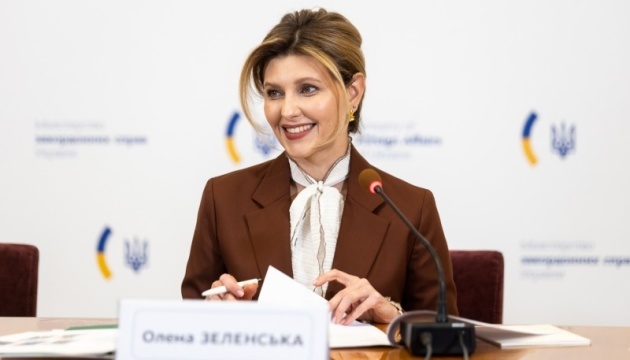 Ukraine's First Lady participates in annual meeting of ambassadors
Ukraine's First Lady Olena Zelenska has taken part in an annual meeting of ambassadors, the presidential press service has reported.
According to the report, this is the first time the president's wife has become a participant in the meeting.
At the meeting, Zelenska spoke about the results of projects in the field of cultural diplomacy for 2020 and enlisted the support of the heads of diplomatic missions of Ukraine for the next year.
"Cultural diplomacy is one of the important tools of 'soft power,' which I, as the First Lady, use to promote Ukrainian culture in the world," she said.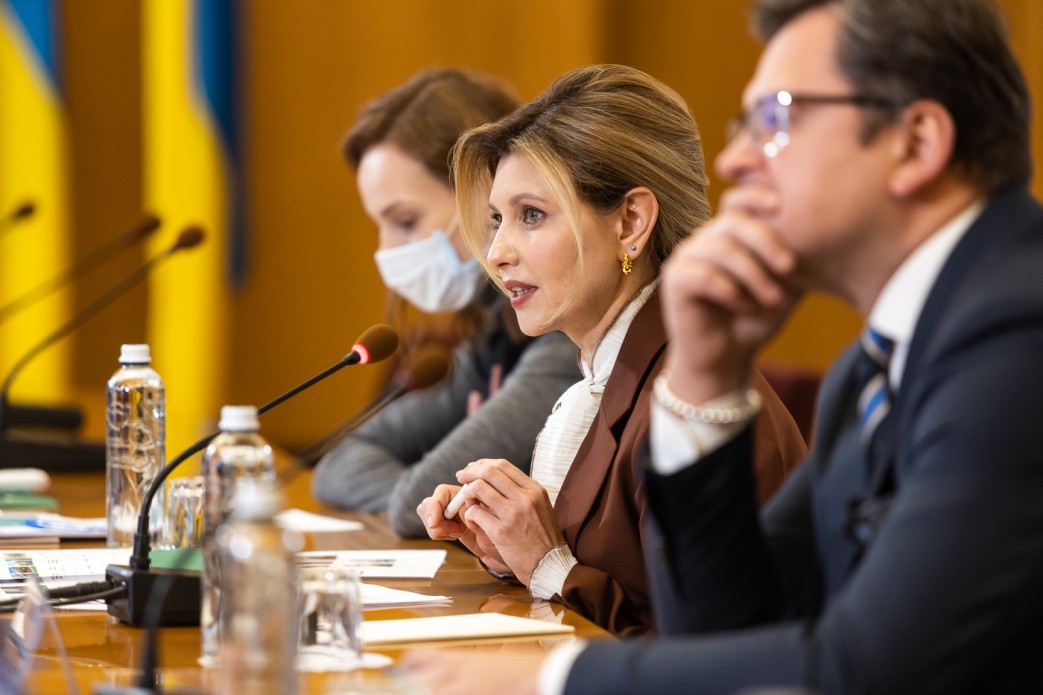 According to her, this year Ukraine has launched seven audio guides in world-famous museums of different countries. The plans are to launch three more by the end of December and at least six next year.
"It is impossible to overestimate the importance of the project on the launch of audio guides. After all, it is not only about convenience, it is about the spread of our native language in the world. So that the voice of Ukraine is heard in the most outstanding world monuments," Zelenska said.
"Language is a flag. Audio guides are our flag raised where everyone sees it, including Ukrainians themselves. The introduction of Ukrainian audio guides around the world is a small yet real step forward for our cultural diplomacy," said Oleksandr Shcherba, Ambassador of Ukraine to Austria.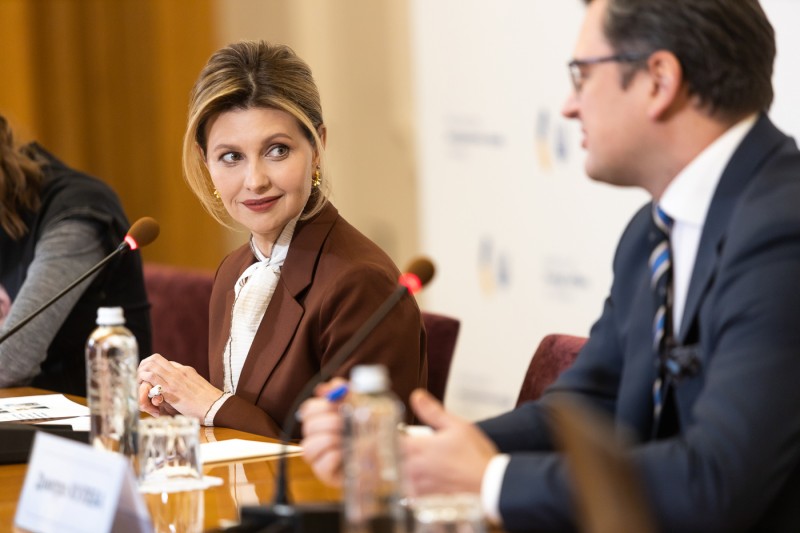 According to participants in the meeting, cultural diplomacy is a much broader field than just audio guides. It includes the establishment of cultural interstate exchanges in order to promote Ukrainian culture and art abroad and also to create conditions for Ukrainians to access the best achievements of world culture and art directly in Ukraine.
"This is a cultural and communication expansion. Not diplomacy, but expansion. We plan to create Ukrainian fashion in France. The preconditions for this are favorable: in France, contemporary art from Ukraine is highly valued, we will add fashion and gastronomy to this," Ambassador of Ukraine to France Vadym Omelchenko said.
On December 17-22, a conference of heads of foreign diplomatic missions of Ukraine with the participation of ambassadors, permanent representatives and consuls general of Ukraine abroad is being held online. The conference is held under the slogan "Strive for more." Its goal is to determine the priorities and tasks of Ukraine's foreign policy for the near future.
President Volodymyr Zelensky opened the conference on Thursday, December 17, and discussed with diplomats the strategic priorities of Ukraine's foreign policy.
op