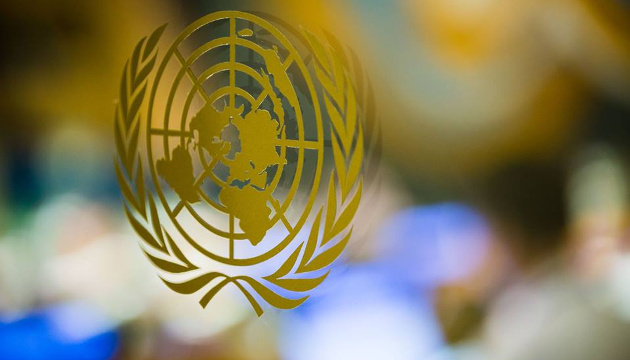 UN General Assembly adopts updated resolution on human rights situation in occupied Crimea
The UN General Assembly adopted an updated Resolution "Situation of human rights in the Autonomous Republic of Crimea and the city of Sevastopol, Ukraine."
The vote took place at the UN headquarters in New York on Wednesday, an Ukrinform correspondent reported.
The document was supported by 64 UN members. Twenty-three countries, led by the Russian Federation which occupied the Crimean peninsula, voted against. Eighty-six countries abstained.
The resolution underscores that Russia continues to discriminate against the inhabitants of the peninsula: Crimean Tatars, Ukrainians and persons belonging to other ethnic and religious groups.
It also condemns human rights abuses in the occupied Crimea, the attempted annexation and the temporary occupation of the peninsula by Russia. The document also draws attention to the imposition of Russian citizenship on Crimeans, conduct of illegal election campaigns and votes, changes in the demographic composition of the Crimean population and suppression of national identity.
The resolution also condemns the illegal establishment of Russian jurisdiction and administration in Crimea. It is emphasized that the agencies and officials of the Russian Federation established in the temporarily occupied Crimea are illegal and should be exclusively referred to as "occupation authorities of the Russian Federation."
As reported, the draft resolution was supported by the Third Committee of the UN General Assembly on Social, Humanitarian and Cultural Affairs in November. The resolution was co-sponsored by Ukraine, Georgia, Germany, the United States, the United Kingdom, France, Latvia, Lithuania, Estonia and other partner countries of Ukraine.
ol