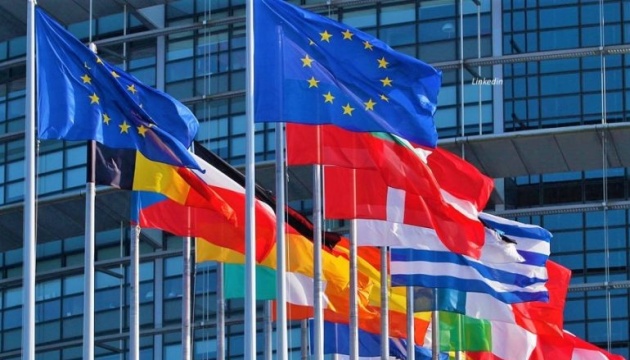 Annexation of Crimea, Russia's aggression in Donbas pose challenge to European security – EU
The annexation of Crimea and Russia's aggression in Donbas have dangerous consequences and pose a serious challenge to the European security order.
This was said by the EU delegation at a meeting of the OSCE Permanent Council in Vienna on December 10, according to an Ukrinform correspondent.
"The conflict in eastern Ukraine, caused by acts of aggression by the Russian armed forces, continues, and the illegal annexation of Crimea and Sevastopol by the Russian Federation is increasingly strengthened by attempts to impose Russian laws and regulations on the local population and by militarizing the peninsula. These violations of international law and OSCE principles are dangerous and pose a serious challenge to the European security order. The EU will continue to condemn these actions," the statement reads.
At the same time, the EU welcomed the adoption by the UN General Assembly of the resolution entitled "Problem of the militarization of the Autonomous Republic of Crimea and the city of Sevastopol, Ukraine, as well as parts of the Black Sea and the Sea of Azov" and called on Russia to implement all the provisions of this document without delay.
The European Union also expressed regret that Russia has once again blocked the adoption of a declaration on the OSCE's efforts towards peace in Ukraine at a meeting of the Ministerial Council, which took place last week.
ish