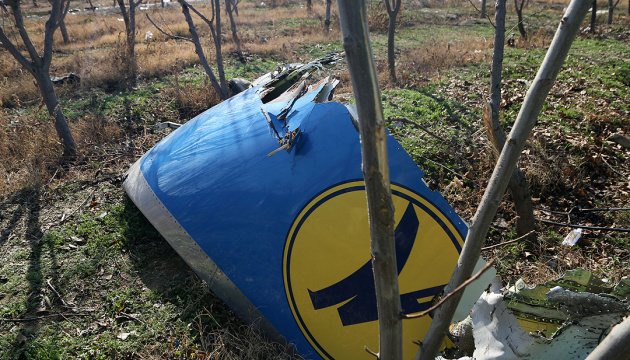 UIA plane crash: Ukrainian investigation has not received case files and evidence from Iran
The Ukrainian investigators have not received the files and evidence in the case of the downing of the UIA flight PS752 which Iran promised to present.
"So far, the investigations in Ukraine and Iran go separate ways, although both sides are interested in the impartial investigation into the downing of the Ukrainian plane. And the improper implementation of the agreements reached does not give us an opportunity to talk about the next date of bilateral talks. It makes no sense to negotiate for the sake of the process itself as only effective cooperation and results matter. We must give answers as soon as possible because the anniversary of the plane crash will be marked in January," Deputy Prosecutor General Giunduz Mamedov said during a meeting with Ambassador Extraordinary and Plenipotentiary of the Islamic Republic of Iran to Ukraine Manouchehr Moradi, the press service of the Prosecutor General's Office informs.
A month and a half had passed since the last round of talks in Tehran in October, and the Ukrainian investigation has not yet received the case files and evidence which Iran promised to present, Mamedov said.
As noted, Ukraine and Iran are looking for ways to intensify cooperation in the investigation into the UIA plane crash.
The meeting of officials was initiated by the Iranian side.
On January 8, 2020, Ukraine International Airlines Flight PS752 was shot down near Tehran by an Iranian surface-to-air missile, killing 176 people, including nine crew members (all Ukrainians) and 167 passengers (citizens of Ukraine, Iran, Canada, Sweden, Afghanistan, Germany, and the UK).
On July 18, France's Civil Aviation Safety Investigation Authority received Flight PS752's recorders from Iran. Ukraine's Deputy Prosecutor General Yevhenii Yenin said later that the transcript from Flight PS752's recorders had confirmed illegal interference with the plane.
The Prosecutor General's Office of Ukraine initiated criminal proceedings over premeditated murder, destruction of property and violation of air traffic safety rules.
ol