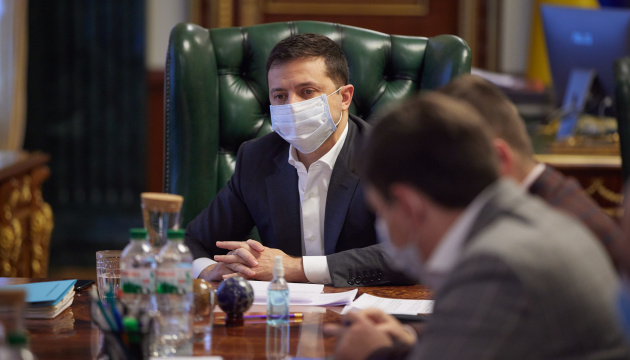 Zelensky vows to complete reform of prosecutor's office
The reform of the prosecutor's office in Ukraine will be successfully completed in the near future, Ukrainian President Volodymyr Zelensky has said.
He said this at a meeting with employees of the prosecutor's office on the occasion of their professional holiday at the Prosecutor General's Office, the press service of the head of state reported.
Zelensky expressed confidence that there are many honest and decent people among the more than 10,000 employees of the prosecutor's office and noted that the process of reforming the prosecutor's office would be successfully completed in the near future.
"Our society has high hopes for a renewed prosecutor's office. As president, I sincerely wish you to justify these hopes, never lose your faith in law and justice, act decisively, quickly, destroy all stereotypes and achieve historic success during your service for the sake of our state," Zelensky said.
The head of state also presented state awards to employees of the prosecutor's office.
"Dozens of criminals have been brought to justice thanks to such employees of the prosecutor's office. Hundreds of millions of hryvnias have been reimbursed, returned, or saved to the state budget. And the most important thing is that these are law enforcement officers who […] prove that an honest and professional prosecutor in Ukraine is not a myth, not fiction and not an exception to the rules," he said.
Zelensky also inspected the exhibits of the Museum of the History of the Prosecutor's Office of Ukraine.
On May 13, 2020, the Ukrainian Prosecutor General's Office and the Council of Europe Office in Ukraine signed the Memorandum of Understanding (MoU) on the Implementation of the Functional and Organizational Analysis of the Regional and Local Prosecutor's Offices within the Council of Europe project "Human Rights Compliant Criminal Justice System in Ukraine."
op