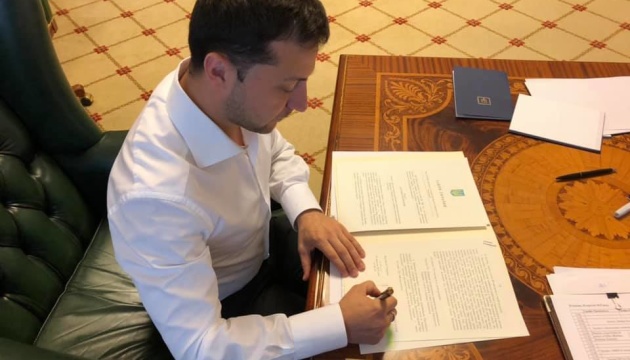 Zelensky appoints heads of Odesa, Kharkiv RSAs
President of Ukraine Volodymyr Zelensky has appointed Serhiy Hrynevetsky as chairman of Odesa Regional State Administration, and Aina Tymchuk as head of Kharkiv Regional State Administration.
Zelensky signed the relevant decrees on November 27, according to his press service.
Serhiy Hrynevetsky was an MP of Ukraine of the 6th and 7th convocations. Since November of this year, he has been a member of Odesa Regional Council.
Aina Tymchuk in 2010-2014 was a deputy mayor of Kharkiv city.
ish