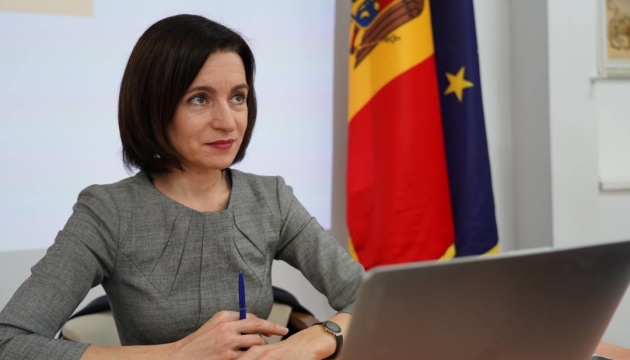 Sandu plans to meet with Zelensky after inauguration
Moldovan President-elect Maia Sandu has said that she is going to meet with Ukrainian President Volodymyr Zelensky after her official inauguration.
She announced this at a press conference on Wednesday, according to the NewsMaker online news site.
Sandu named three main priorities of her policy for the near future, particularly a balanced foreign policy, the inclusion in the 2021 budget of the money needed to overcome the epidemiological, economic and social crises, as well as the fight against corruption and the reform of justice.
First and foremost, the Moldovan President-elect intends to conduct a balanced foreign policy in order to bring the country out of international isolation.
"In this regard, Sandu noted that Romanian President Klaus Iohannis will arrive in Chisinau after her inauguration. Sandu also agreed to meet with President of Ukraine Volodymyr Zelensky after her official inauguration," the statement reads.
The date for the inauguration of the newly elected president of Moldova has not been announced.
At the same time, Sandu intends to ask Moldova's partner countries to provide the necessary tests, medicines, personal protective equipment and equipment used in the treatment of coronavirus.
Sandu beat pro-Russian incumbent Igor Dodon in a runoff election on November 15, winning 57.75% of the vote.
She said she wanted to conduct a pragmatic dialogue with all countries, including Ukraine.
Earlier, Sandu spoke in favor of unfreezing bilateral relations with Ukraine.
op