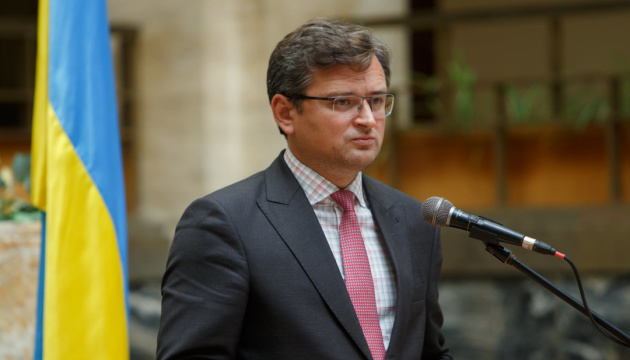 Ukraine ready to join restoration of Afghanistan
Minister of Foreign Affairs of Ukraine Dmytro Kuleba took part in the high-level plenary session of the 2020 Afghanistan Conference and informed the participants about the potential of Ukrainian companies for the restoration of Afghanistan.
"Ukraine has much to offer. We are ready to participate in regional and interregional economic, infrastructure and energy projects involving Afghanistan. Ukrainian companies are ready to supply industrial, construction goods, locomotives, tractors, railway equipment and machinery. Our specialists are ready to organize training for Afghan engineers involved in the construction of railway infrastructure and warning systems," Kuleba said, the Ministry's press service reports.
The minister expressed support for the efforts of the Afghan leadership in promoting intra-Afghan dialogue. According to Kuleba, it is the economic development of Afghanistan that will best contribute to the strengthening of peace, prosperity and stability in the region of South and Central Asia.
He reminded that Ukraine was taking an important part in the Resolute Support, the NATO-led mission in Afghanistan, and assured of the continuation of this contribution to the security, peace and prosperity of Afghanistan and the wider region.
"I want to convey a simple message. It is time to act, not just look for the best possible words in support of Afghanistan's territorial integrity and sovereignty. To act in a way we can," the foreign minister stressed in a video address to the conference participants.
The 2020 Afghanistan Conference "Peace, Prosperity and Self-Reliance" takes place in Geneva on November 23-24 with the participation of high-level representatives of 66 countries and 32 international organizations in order to consolidate international support for the peace process in Afghanistan.
оl