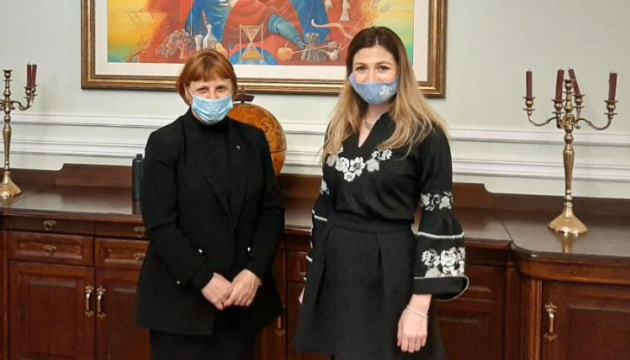 Emine Dzheppar invites Montenegro to join Crimean Platform
First Deputy Foreign Minister of Ukraine Emine Dzheppar during a meeting with Ambassador of Montenegro to Ukraine Dragica Ponorac invited the Montenegrin side to join the work of the Crimean Platform initiative.
"The First Deputy Minister expressed gratitude for Montenegro's support for Ukraine's sovereignty and territorial integrity and informed about human rights violations and militarization of Crimea by the Russian side. She also presented Ukraine's vision for launching the Crimean Platform initiative and invited Montenegro to join its work," the press service of the Foreign Ministry of Ukraine reports.
The ambassador noted that Montenegro takes a clear position on non-recognition of the temporary occupation of the Ukrainian peninsula, actively supports Ukraine's European and Euro-Atlantic aspirations, and joins the EU sanctions policy against Russia.
The interlocutors also discussed the bilateral agenda, the situation with COVID-19 in the two countries and the measures taken by governments to fight the virus spread.
In addition, Emine Dzheppar called on Montenegro to join an international flash-mob of video-greetings on the occasion of the 75th anniversary of the foundation of UNESCO, initiated by the President of Ukraine.
As reported by Ukrinform, President Volodymyr Zelensky presented a concept of the international Crimean Platform to the UN on September 23 and invited international partners to join the initiative for de-occupation of Crimea. During the Ukraine-EU Summit on October 6, the European Union confirmed its readiness for sun an initiative. Ukraine is coordinating this issue at the level of national governments of EU states.
The Crimean Platform summit will take place in Kyiv in May 2021.
iy