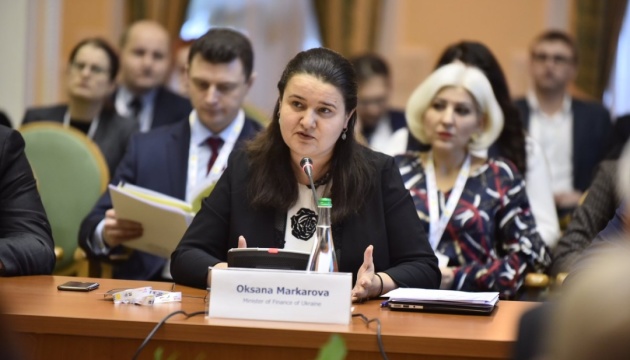 Kuleba nominates Markarova for Ukraine's ambassador to U.S.
Ukrainian Foreign Minister Dmytro Kuleba has submitted to the president the candidacy of Ukraine's new ambassador to the United States, Oksana Markarova, based on the principle of rotation of heads of foreign diplomatic missions.
According to Ukrinform, Kuleba announced this on his Facebook page.
He noted that incumbent Ukrainian Ambassador to Washington Volodymyr Yelchenko is a classic Ukrainian diplomat, there are no questions to his work, but the principle of rotation in diplomacy has not been abolished.
"The candidacy of the new ambassador is submitted for consideration by the president by the minister of foreign affairs. After weighing all the arguments, I proposed the candidacy of Oksana Markarova. The procedure for her registration has been launched, but it typically takes some time," Kuleba said.
He added that if Markarova is appointed, Ukraine will for the first time have an ambassador in Washington, who is well known in the U.S. administration, including in the Department of State and the Department of the Treasury, as well as in the IMF.
"The fact that Markarova is only sent to extort money from the IMF is a delusion. The important truth is also that Markarova will be the first Ukrainian ambassador to the United States. These are unconditional pros. [...] A former and successful finance minister by definition cannot be a bad diplomat. Her position simply does not allow her not to be a diplomat," Kuleba said.
Several media outlets reported on November 19, citing their own sources, that the President's Office had approved the decision to replace Ukraine's Ambassador to the United States Volodymyr Yelchenko and appoint Markarova to this post.
op