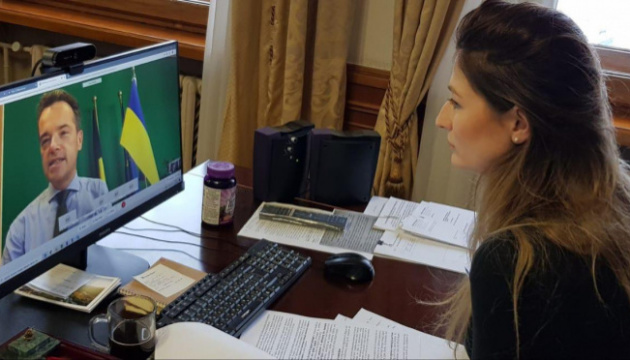 Dzheppar calls on Belgium to support Crimean Platform
First Deputy Foreign Minister of Ukraine Emine Dzheppar has called on the Kingdom of Belgium to support the Crimean Platform.
She said this during a video conferencing meeting with Axel Kenes, Director General for Multilateral Affairs and Globalisation of the Belgian Ministry of Foreign Affairs, on November 18, the Foreign Ministry's press service reported.
Dzheppar congratulated the Belgian side on the completion of coalition talks and the successful formation of a new Federal Government. She also expressed gratitude to Belgium for supporting Ukraine's European integration aspirations regarding accession to the EU and NATO, as well as for keeping up the EU sanctions policy against the Russian Federation.
During the conversation, Emine Dzheppar presented the Crimean Platform, the key task of which is to further consolidate and coordinate international efforts aimed at de-occupation of Crimea.
Taking this opportunity, the first deputy minister invited Belgium to join the Crimean Platform and informed about its inauguration summit scheduled for 2021. She emphasized the importance of the participation of European partners, including Belgium, in the implementation of the Platform's goals.
For his part, Axel Kenes thanked for the invitation to join the initiative and expressed support for Ukraine's position on the de-occupation of Crimea. He also assured that the issue would remain on the UN agenda in 2021.
ish