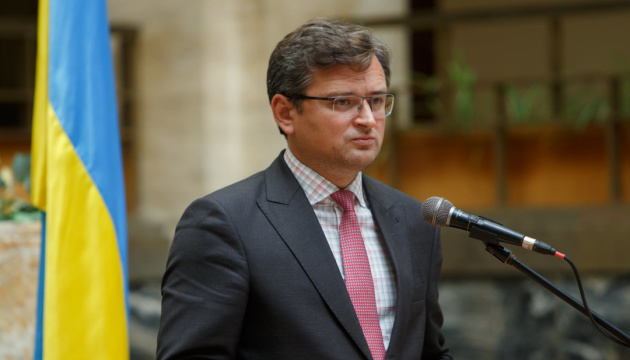 Kuleba hopes UN General Assembly will adopt enhanced resolution on Crimea
Minister of Foreign Affairs of Ukraine Dmytro Kuleba hopes that the UN General Assembly will adopt an enhanced resolution on Crimea in December, making the Russian Federation abide by its international obligations.
"Grateful to all UN members who supported in GA committee the enhanced draft resolution on human rights in Crimea. Its adoption in the Assembly in December will further consolidate pressure on Russia as occupying power to uphold international obligations, international humanitarian law," Kuleba posted on Twitter.
The minister praised the reports on the human rights situation in Crimea with extensive findings on political repression against Ukrainians and Crimean Tatars.
According to him, the OSCE Special Monitoring Mission to Ukraine should strengthen monitoring in Crimea to protect those suppressed by the occupying power.
The Ministry of Foreign Affairs of Ukraine welcomed on its website the approval of the draft, already the fifth one, updated and enhanced resolution "Situation of human rights in the Autonomous Republic of Crimea and the city of Sevastopol (Ukraine)" by the Third Committee of the 75th session of the UN General Assembly on November 18.
The document is based on the last two reports by the UN Secretary-General, presented at the request of the General Assembly, which document numerous facts of mass human rights violations in the occupied territories.
A key element of the updated draft resolution is the request that the international community strengthens cooperation, in particular within international platforms, to put pressure on Russia to make it comply with its international obligations as an occupying power.
Particular attention is paid to the issue of qualification of "authorities" in the temporarily occupied territories of Ukraine as "the occupying power of the Russian Federation."
ol