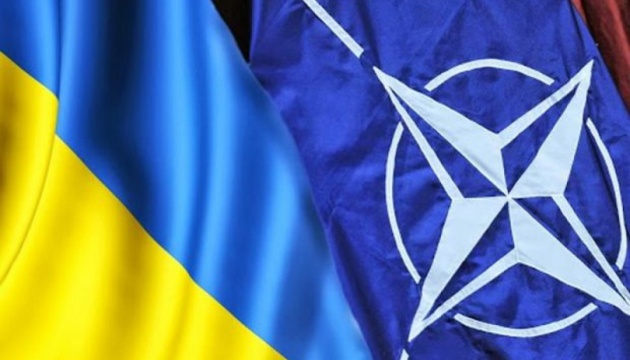 Ukraine-NATO cooperation strengthened over past few years - Vinnikov
Cooperation between Ukraine and NATO has strengthened significantly over the past few years, according to Alexander Vinnikov, Director of the NATO Liaison Office in Ukraine.
He stated this during an online forum entitled "The Dialogues About Reforms: on the Road to Vilnius," according to an Ukrinform correspondent.
"NATO's cooperation with Ukrainian partners has gone from strength to strength over the past years as Ukraine has embarked on the path of Euro-Atlantic integration and the reforms that come with it. I would probably highlight indeed the Annual National Program under the NATO-Ukraine Commission, which remains Ukraine's key instrument to get closer to NATO. Allies, who assess Ukraine's implementation of the ANP every year, agree that over the past few years Ukraine has made significant progress in using that instrument and maximizing the utility of the ANP as a strategic reform roadmap," Vinnikov said, adding that the ANP has really become a much more focused, strategic, structured and measurable instrument.
He also said that Ukraine's implementation of the Annual National Program was currently being analyzed. "NATO HQ is now finalizing the assessment of Ukraine's progress in implementing this year's ANP, and this assessment will be shared with the Ukrainian government soon," Vinnikov said.
Among priority areas of reform for the country, he highlighted security and defense, the fight against corruption, and the implementation of reforms in all areas.
op