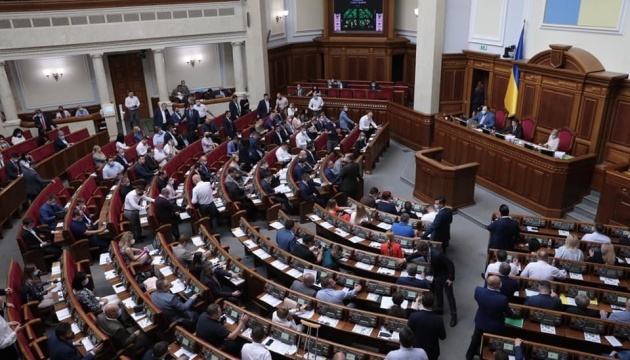 Parliament to propose government lift weekend lockdown
Deputy Speaker of the Verkhovna Rada Olena Kondratiuk has registered in parliament the draft resolution No. 4381 proposing that the government lift the weekend lockdown.
According to an Ukrinform correspondent, the politician stated this at a meeting of the parliament's conciliatory council.
"Today, under my leadership and the leadership of all factions and groups, a special resolution, No. 4381, was registered. It concerns the recommendation to lift the government's weekend lockdown," Kondratiuk said.
At the same time, the politician called on local authorities and self-government agencies to take a responsible approach to the introduction of lockdown measures, because "the very confrontation between the center and the regions is absolutely destructive for the state."
"If the Cabinet of Ministers has made such a decision, it must be implemented. I am convinced that the lockdown rules, as well as the laws, should be the same for everyone," she added.
At the same time, Kondratiuk also called for the adoption of a draft resolution, No. 4320, "On the timely provision of information to citizens in case of intensification of anti-epidemic measures in order to properly prepare for such intensification."
On November 11, the Cabinet of Ministers introduced a weekend lockdown in Ukraine - from November 14 to 30.
According to a government resolution, from 00:00 on Saturday to 00:00 on Monday, in addition to the restrictions provided for on weekdays, it is prohibited to receive visitors in catering establishments - bars, restaurants, cafes. The activity of gyms, fitness centers and swimming pools is also prohibited.
Shopping malls and other entertainment establishments should also be closed.
Cultural institutions that hold cultural events should not work on weekends.
At the same time, the operation of grocery stores, financial services institutions, and postal operators is allowed. Medical institutions and veterinary clinics are also allowed to work.
Gas stations, without food zones, and car repair stations are allowed to work.
op