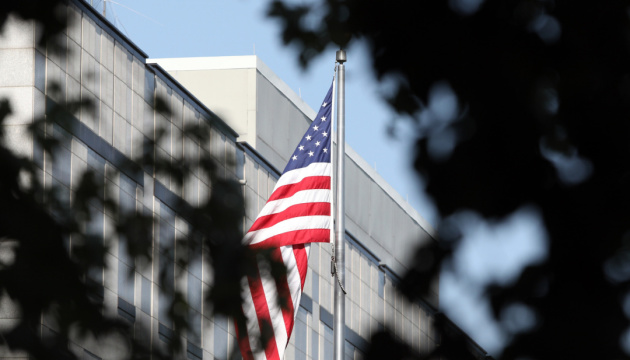 U.S. embassy responds to opening of Nicaragua's 'honorary consulate' in Crimea
The opening of an "honorary consulate" of Nicaragua in Russian-occupied Crimea is another veiled attempt by Russia to justify its violation of international law, the U.S. Embassy in Ukraine has said.
"Crimea is Ukraine. Nicaragua's 'honorary consulate' is yet another thinly-veiled attempt by Russia to justify its contravention of international law. We call on Russia to end its occupation and return full control of Crimea to Ukraine," the embassy wrote on its Twitter account.
On November 10, Ukraine launched a sanctions process against Nicaragua due to the opening of its honorary consulate in Russian-occupied Crimea. Oleg Belaventsev, a participant in Russia's annexation of Crimea, was awarded the post of honorary consul. According to media reports, he was sentenced in absentia to 13 years in prison in Ukraine for his participation in the annexation of the peninsula.
In August, Kyiv sent a note of protest to Nicaragua over the opening of the consulate. The country was then warned of possible sanctions.
Nicaragua is one of the countries that regularly do not vote for UN resolutions initiated by Ukraine to recognize Russia as an occupying power due to its annexation of Crimea.
The Verkhovna Rada of Ukraine officially declared February 20, 2014 the date of the beginning of the temporary occupation of Crimea and Sevastopol by Russia.
op