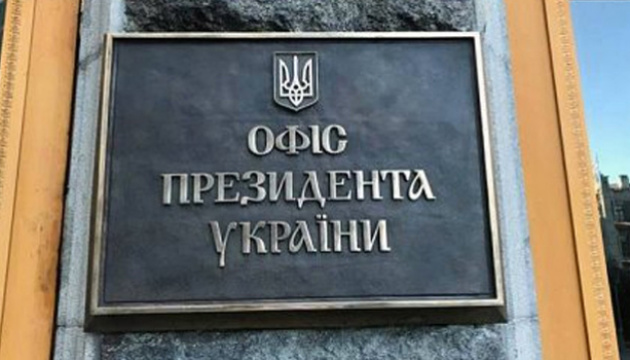 Preparations underway for Zelensky's visit to US – President's Office
Ukraine counts on continued support from the United States for its sovereignty and territorial integrity, Deputy Head of the President's Office Ihor Zhovkva has said.
"The signals that were coming from then-presidential candidate Joseph Biden and the signals that are still coming now inspire optimism. The United States is ready to continue to play an important role in ensuring Ukraine's national security, ending the aggression in Donbas and in matters of assistance, including financial assistance, to build a system of our national security," the President's Office quoted Zhovkva as saying during the program "We ask questions here" on Radio NV.
Zhovkva also expressed confidence that the United States and other NATO member states would disclose to Ukraine the mechanism of the Enhanced Opportunities Partnership.
"For our part, we will do our homework and fulfill the criteria necessary for Ukraine's membership in NATO: reform our system of the Armed Forces, national security. We are confident that the support of the United States in this process will certainly be provided to us," he said.
He also noted that in the fight against corruption, the views of President of Ukraine Volodymyr Zelensky and the potential future President of the United States, Joseph Biden, "completely coincide."
In addition, according to Zhovkva, an important part of bilateral relations between Ukraine and the United States is the economic component. He recalled that relevant steps in this area had been taken despite the US election process. For example, an agreement was recently signed with Westinghouse to switch another Ukrainian nuclear power plant reactor - this time VVER-440 - to US nuclear fuel. Also last week, a meeting was held in the video format between the President of Ukraine and President of Microsoft Brad Smith.
"Many American companies may and will be interested in the Ukrainian market. And we will be moving along this track as well," Zhovkva said.
At the same time, he noted that Ukraine counts on the support of American partners to complete judicial reform as soon as possible.
He said that preparations were now underway for a full-fledged visit by Zelensky to the United States. In particular, the agenda of such a visit is being worked out, he said.
"The economy must also be a priority alongside politics, alongside security issues. That is why such a visit is definitely being prepared," Zhovkva said.
Zelensky earlier congratulated Biden on his election victory.
op