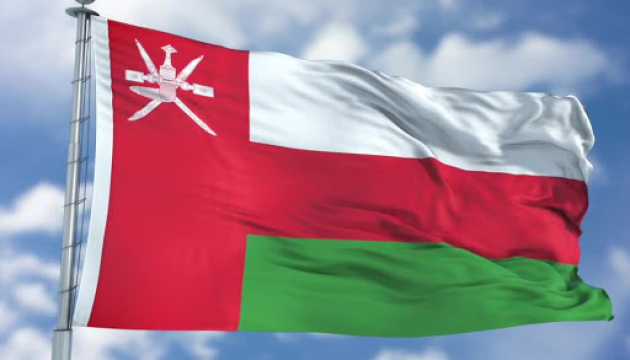 Ukraine, Oman discuss practical steps to intensify cooperation
Ukraine's Deputy Foreign Minister Dmytro Senik and Sheikh Khalifa bin Ali al-Harthy, Undersecretary of the Ministry of Foreign Affairs for Diplomatic Affairs of the Sultanate of Oman, have discussed via videoconference the practical steps to intensify cooperation between the two countries in various areas, the Ukrainian Foreign Ministry's press service has reported.
"The main topic of the conversation was practical steps that will intensify the development of Ukrainian-Omani cooperation in the political, trade, economic and investment spheres," the statement said.
Both parties noted the importance of maintaining a political dialogue between Ukraine and Oman, including in the format of regular consultations between the foreign ministries. In this context, Dmytro Senik invited Khalifa bin Ali al-Harthy to visit Kyiv.
"Ukraine and Oman have significant potential for expanding trade and economic cooperation. In particular, increasing the supply of Ukrainian agricultural and food products to the Omani market will help increase the level of food security of the Sultanate," Senik said.
According to the report, the Omani side also welcomed the initiative by Ukraine's deputy foreign minister to organize a visit by a business delegation to Muscat in order to intensify contacts between producers.
The Ukrainian Foreign Ministry said the talks at the level of deputy foreign ministers of the two countries had been held for the first time in the history of bilateral relations.
The first round of political consultations between the foreign ministries of Ukraine and Oman took place in Muscat on November 6, 2019.
op