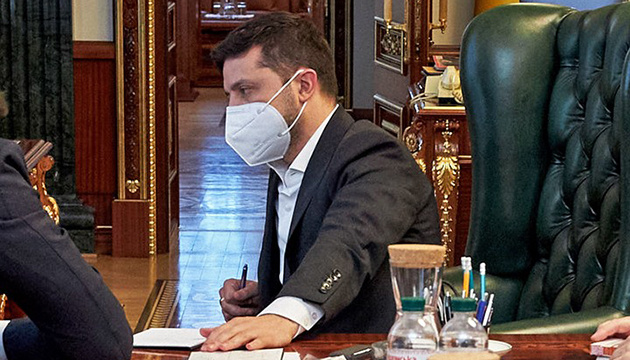 Zelensky proposes drafting Healthy Nation program
Ukrainian President Volodymyr Zelensky is initiating the drafting of the Healthy Nation program, which will contain practical recommendations for citizens to promote health, prevent diseases and overcome their consequences.
This issue was discussed at a conference call chaired by the head of state, the presidential press service reported.
Such a program is to be aimed at ensuring that people are not left alone with their illnesses, including those caused by the coronavirus.
According to the president, the COVID-19 pandemic has shown that people who have strong immunity and exercise regularly have a milder course of coronavirus disease and recover faster. Therefore, in his opinion, the emphasis should be on prevention, not just treatment.
"When a person contracts COVID-19, doctors prescribe prophylactic drugs of various kinds. We are talking now about the condition of a patient when it does not come to compulsory hospital treatment and the use of antibiotics. That is, in most COVID-19 cases, what a person needs is self-isolation and prophylactic drugs that maintain normal human health," Zelensky said.
He said he was convinced that even before infection, a person needs to know how to strengthen his or her body so as to be prepared to fight the virus.
In this regard, it was proposed to create a program "Healthy Nation" as part of which, according to the President's Office, citizens should be informed about the benefits of a healthy lifestyle, regular exercise and training, as well as about a "Health Basket" - a list of vitamins needed to maintain a healthy body, strengthen the immune system, etc.
"It's time to exercise or train, drink vitamins. This is the time when it is possible to develop such a sports health program for the nation, to improve the health of the nation," Zelensky said.
In addition, he stressed the need to improve the conditions for sports.
President Volodymyr Zelensky and Head of the President's Office Andriy Yermak tested positive for COVID-19 on Monday, November 9.
Presidential press secretary told Ukrinform on Tuesday, November 10, that the head of state was feeling well, had a low-grade fever and self-isolated at home.
op