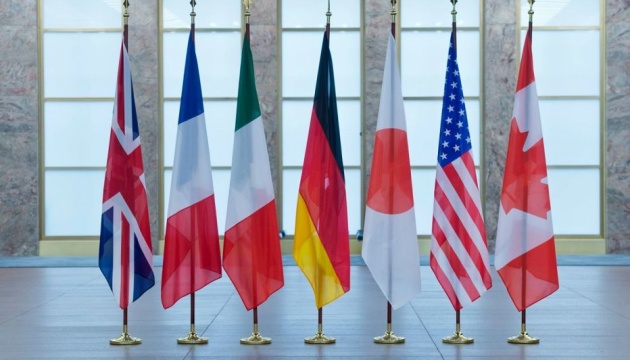 G7 ambassadors meet with Speaker Razumkov to discuss situation with Constitutional Court
The ambassadors of the G7 countries met with Speaker of the Verkhovna Rada of Ukraine Dmytro Razumkov and stressed the importance of quick action to resolve the situation related to the Constitutional Court.
"At a meeting with Speaker of the Verkhovna Rada Dmytro Razumkov, the G7 Ambassadors welcomed the efforts of pro-reform forces to come together to resolve the situation involving the Constitutional Court," reads a statement on the Twitter account of the U.S. Presidency of the G7 Ambassadors' Support Group in Kyiv.
The G7 ambassadors noted that quick action is needed to resolve the crisis.
They also stressed the need for joint efforts to further strengthen Ukraine's anti-corruption institutions and "establish a judicial system that wins the confidence of the people of Ukraine."
As a reminder, the Group of Seven (G7) includes Canada, France, Germany, Italy, Japan, the United Kingdom and the United States.
ish