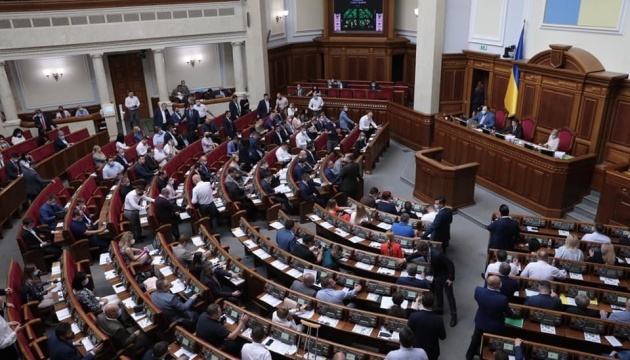 MPs amend law on state budget 2020 over COVID-19
The Verkhovna Rada has adopted as a whole the Law "On Amendments to the Law of Ukraine "On the State Budget of Ukraine for 2020" Concerning Public Borrowing".
According to an Ukrinform correspondent, 296 MPs voted in favor of the law at a parliament meeting on Tuesday, November 3.
"The draft law has been drawn up to address the issue of ensuring funding for measures aimed at preventing the emergence, spread and elimination of the consequences of coronavirus disease (COVID-19)," the explanatory note says.
The adopted document makes changes to the article of the Law "On the State Budget of Ukraine for 2020", according to which the annual planned fund allocation increases by UAH 556,695,7 thousand.
As of November 3, 411,093 COVID-19 cases were laboratory confirmed in Ukraine, including 8,899 cases recorded during the previous day.
ish