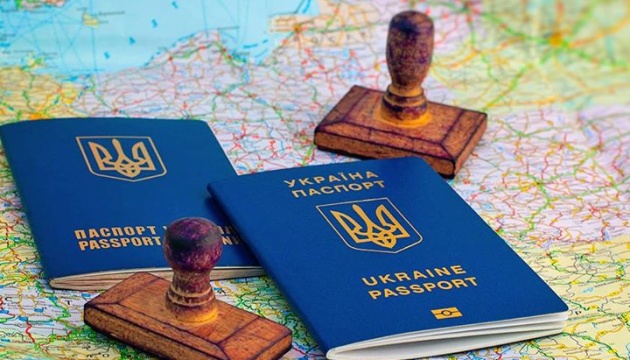 Kuleba: Visa-free travel to EU currently protected as authorities take decisive action
The Minister of Foreign Affairs of Ukraine assures that Ukraine's visa-free travel to the European Union is currently protected but the problem created by the Constitutional Court's decision must be solved systematically.
"The President, the Parliament, and the Government have protected Ukraine's visa-free travel to the European Union, resolutely taking measures that showed our partners that the decision of the Constitutional Court... will be opposed by the authorities and we will defend the anti-corruption infrastructure," Dmytro Kuleba said on the air of Savik Shuster's Freedom of Speech TV program on October 30, an Ukrinform correspondent reported.
According to the minister, the visa-free travel to the EU for Ukrainian citizens is currently protected.
At the same time, the minister stressed that if a systemic solution to the problem created by the Constitutional Court's decision was not found, "not only visa-free travel will be affected."
"We will lose the support of the countries with which we have the largest trade turnover, which support Ukrainian reforms the most, which support us the most in the fight against Russian aggression," Kuleba explained.
He added that temporary decisions had been made to "save the situation" but the issue needed to be addressed systematically.
As reported, President of Ukraine Volodymyr Zelensky tabled in the Verkhovna Rada the bill No. 4288 "On Restoration of Public Confidence in the Constitutional Judiciary," which proposes to terminate the powers of judges of the Constitutional Court, declare its decision on asset declarations "null and void" and repeal the relevant amendments the law "On Corruption Prevention."
On October 27, the Constitutional Court declared unconstitutional Article 366-1 of the Criminal Code of Ukraine that provides for punishment for inaccurate declaration of assets. In particular, the article establishes liability in the form of a fine or imprisonment for the submission by subjects of declaration of deliberately inaccurate information in the asset declarations of persons authorized to perform the functions of the state or local government.
On October 29, President Volodymyr Zelensky convened an urgent closed-door meeting of the National Security and Defense Council to determine measures for the immediate proper response of the state to new threats and challenges to national security and defense. It was decided at the meeting to restore public access to the unified state register of asset declarations, ensure special inspections by National Agency on Corruption Prevention (NACP), ensure that the state bodies and local self-government bodies facilitate NAPC's access to registers and databases.
The same day, the Cabinet of Ministers, at an extraordinary meeting initiated by the president, passed an order obliging the NACP to provide open round-the-clock access to the public part of the unified state register of asset declarations. At around midnight on October 29, the NACP reopened public access to the register of asset declarations.
ol