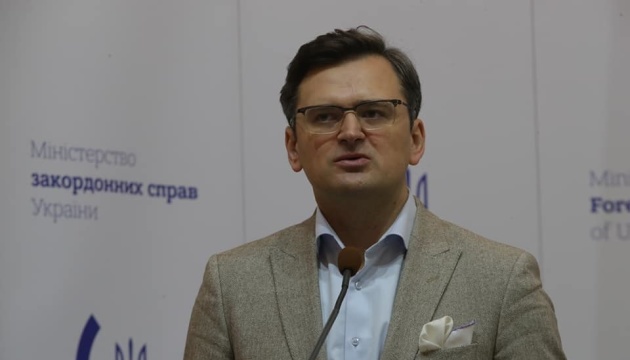 Ukraine's FM outlines condition for starting dialogue with Belarusian opposition
Before entering into a dialogue with the Belarusian opposition, Ukraine wants to hear their stance on Russian aggression and the occupation of Crimea.
"Ukraine maintains a constant dialogue with the Belarusian people by exchanging words of encouragement, making decisions to support the Belarusian people. It's also a dialogue. We are ready to conduct a dialogue with the leaders of the Belarusian opposition. However, I as the Minister of Foreign Affairs must make sure before entering into this dialogue what stance these people will have on Ukraine, on the Russian aggression, on the occupation of Crimea if they come to power," Minister of Foreign Affairs of Ukraine Dmytro Kuleba said on the air of Savik Shuster's Freedom of Speech TV program on October 30, an Ukrinform correspondent reported.
The minister assured that Ukraine would never interfere in the internal affairs of Belarus but wanted to clearly understand what policy the opposition leaders would pursue if they became the authorities.
As reported, mass protests continue in Belarus against the falsification of the results of the August 9 presidential election, in which Alexander Lukashenko was declared the winner. The European Union and Ukraine stated that they did not recognize his legitimacy.
On October 13, Belarusian opposition leader Svetlana Tikhanovskaya delivered an ultimatum, saying that if the authorities do not comply with a number of demands by October 25, "the whole of Belarus will take to the streets." A new wave of large-scale protests began in the country on October 26.
ol