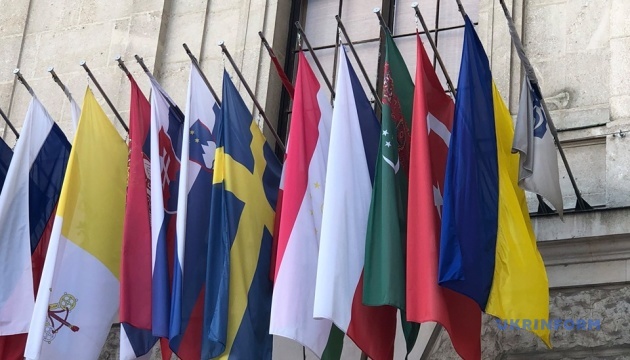 U.S. at OSCE: No elections in Donbas under Russia's control
Elections in certain areas of Donetsk and Luhansk regions can take place after the withdrawal of Russian forces and equipment from the Ukrainian territory.
Deputy Chief of Mission to the U.S. Mission to the OSCE Courtney Austrian said this at a meeting of the OSCE Permanent Council in Vienna on October 29, according to an Ukrinform correspondent.
"Moscow and its proxies have stalled progress in the Trilateral Contact Group throughout the summer, choosing to block substantive discussions on concrete deliverables via a months-long debate over the July 15 Rada resolution on local elections. Ukraine and a number of participating States have been clear on this issue: free and fair elections cannot take place at the barrel of a gun. There can be no elections in areas of the Donbas now under Russia's control until a safe and secure environment exists; until Russia withdraws its forces, equipment, and support for armed formations, as the Minsk agreements demand," she said.
While congratulating Ukraine on its local elections, she also expressed regret that Ukraine's citizens living under Russian occupation in Crimea and Donbas were not able to vote. "We look forward to the day when they will live in Ukraine's flourishing, vibrant democracy unlike anything Russia can offer," the diplomat said.
ish