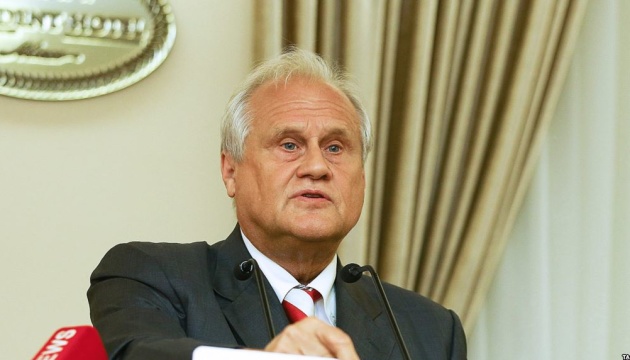 Sajdik: Clear roadmap for 'Minsk' implementation required
The Minsk agreements need a clear roadmap to ensure their implementation, according to Former Special Representative of the OSCE Chairperson-in-Office in Ukraine and in the Trilateral Contact Group, Ambassador Martin Sajdik.
"I have always stated that the Minsk agreements are a good document, on the basis of which and, of course, with the appropriate political will, the conflict in Donbas could be resolved. We should not forget that three presidents and Federal Chancellor Angela Merkel took part in their development. There have been and still are different opinions regarding specific ways of implementing the Minsk agreements. Therefore, there are demands for a clear "roadmap" for their implementation," Sajdik said in an interview with Ukrinform.
He noted that the so-called Sajdik's plan, developed almost two years ago, was a step in this direction. According to the diplomat, it "gives clear answers to various questions of the concrete implementation of the Minsk agreements."
In addition, the plan provides for a comprehensive economic recovery of Donbas with the involvement of international donors.
In his opinion, this plan remains relevant. "I would like to note, although it may sound immodest, that this plan is still relevant. We must not forget that it was drawn up by three diplomats from three countries who have many years of work experience and know the conflict in Donbas in every detail," Sajdik said.
At the same time, he pointed out that this plan, in particular, provides for a rather limited UN participation in the settlement of the conflict in Donbas. "Basically, we are talking about the UN civilian forces - in particular, about the police mission, the main task of which would be to ensure security in the elections in accordance with OSCE standards," he noted.
ish