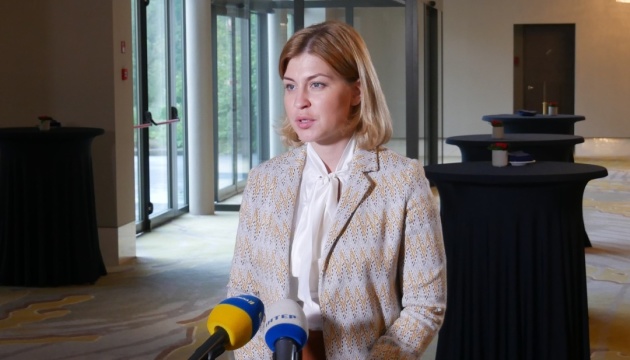 Vice PM Stefanishyna: Ukraine's relations with EU move to equal footing format
For the first time, relations with the European Union have moved to equal footing format as Ukraine has fulfilled half of its obligations to bring domestic legislation in line with EU laws.
"Successful dialogues with the European Union and relations with the EU at the highest political level in general have for the first time moved to the equal footing format. This has been made possible due to the fact that we finally have a systematic process of European integration at the highest political level and a high level of coordination between the government, parliament and the president's office and a high level of responsibility for this task. This means that preparing for such important meetings as the Summit and the Association Council is an opportunity for us to coordinate our efforts as much as possible and, based on important decisions, to be sure that we are implementing the Association Agreement at a high level. The agreement's timeline is ten years, and we have actually fulfilled half of the obligations on bringing Ukrainian legislation in line with EU laws over five years," Vice Prime Minister for European and Euro-Atlantic Integration of Ukraine Olha Stefanishyna said at a meeting of the commission for coordination of the EU-Ukraine Association Agreement implementation, an Ukrinform correspondent reports.
The Vice PM added that this would provide an opportunity to reach agreements with the European Union on mutual market access, to start formal negotiations on [concluding] Agreement on Conformity Assessment and Acceptance of Industrial Products, as well as to insist on obtaining an internal regime of digital services market.
Also, according to Stefanishyna, the concept of renewing the association agreement "has already been supported by European colleagues." Thus, negotiations on renewing trade conditions and updating annexes to the agreement will start in January 2021.
ol