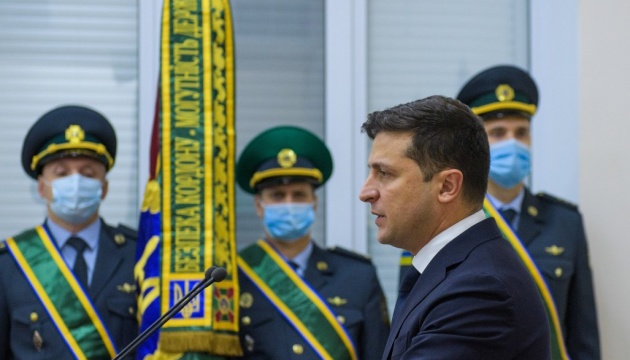 Zelensky calls on border guards to improve quality, reliability of intelligence
Ukrainian President Volodymyr Zelensky has said it is necessary to improve the quality of intelligence and improve cooperation between intelligence units.
The head of state said this during his visit to the information department of the State Border Guard Service of Ukraine (SBGS) on the occasion of the 17th anniversary of the creation of the SBGS intelligence body, the presidential press service reported.
Zelensky stressed that the border intelligence unit, like other intelligence units, must be constantly developed and improved.
"The benchmark should be the standards of the special services of NATO member states. This is the key to your successful work in all major areas, in particular, the participation of intelligence in achieving peace in Donbas," he said.
According to him, to cope with the new challenges, it is necessary to promptly improve the quality and reliability of intelligence, improve cooperation with other intelligence units and restore active measures to protect Ukrainian interests abroad.
The president congratulated Ukrainian border guards on the 17th anniversary of the creation of the SBGS intelligence body and noted that thanks to the efforts of intelligence officers, Ukraine knows about the enemy's plans, including provocations being prepared at the state border of Ukraine.
"Information that you obtain in a timely manner, analytics, forecasts and constructive proposals are very necessary for the leadership of the state in making important strategic, timely and sometimes even urgent decisions," Zelensky said.
The head of state also recalled that intelligence officers, like all border guards, were among the first to bear the burden of confronting the aggressor in eastern Ukraine.
Those present observed a minute of silence for border guards who died defending the borders and sovereignty of Ukrainian.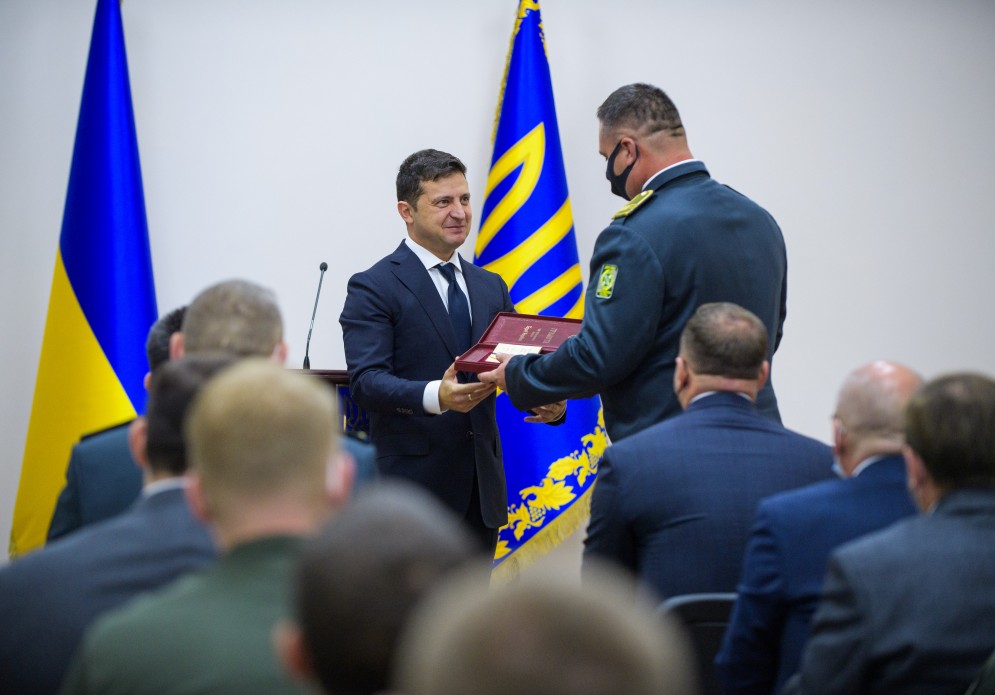 op